There are many ways you can support our Refugee Assistance Services.

Give Needed Supplies
When new arrivals come to the U.S., they are often bringing very few belongings. RAIS relies on the support of donors to provide new and gently used items to families to help them establish their new lives in the U.S.
We encourage you to view our full RAIS Wish List before making a donation. Please view our RAIS Giving Guide to learn how to best support our program through in-kind donations! Thank you for your generosity!
Volunteer Opportunities
RAIS works with volunteers from the community, college interns and practicum students, and groups looking to do special volunteer projects. Learn more about current volunteer opportunities.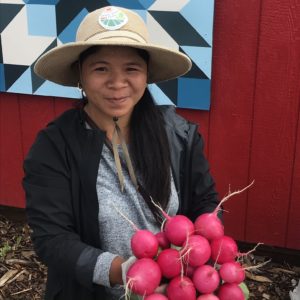 Help us build Anchorage's first urban farm! It will give refugees access to land and opportunities to start their own small farm businesses!
Mountain View Urban Farm will empower refugee farmers to start their own small agricultural businesses with support from Catholic Social Services and Anchorage Community Land Trust.
Hire a Refugee
Are you a business owner? Hire a refugee or inform RAIS staff about job openings. Contact our Education & Employment team at 907-339-0488, and download our brochure.
Make a Financial Contribution
Donate by mail. Please mail checks to:
Catholic Social Services
4600 Debarr Road, Suite 201
Anchorage, AK 99508
Please specify that you would like the money to go to RAIS.