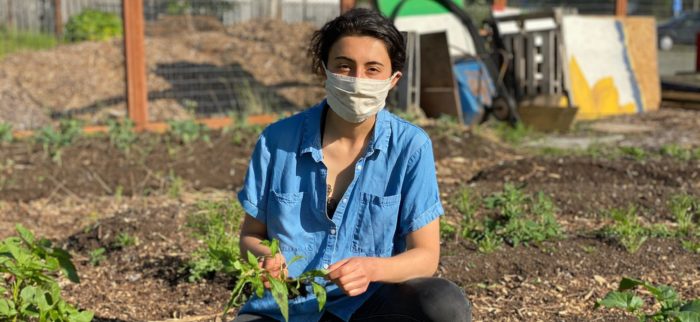 Thank you for your interest in volunteering for your community! Our needs are constantly evolving, so please check back often if you don't find an opening you're looking for today. We also have group volunteer opportunities available.
If you or your company, parish, or other organization would like to give back through service, please reach out to Kelly Mullin, Community Engagement Manager, at kmullin@cssalaska.org or 907-222-7340.
Getting Started as a Volunteer
The first step in volunteering with Catholic Social Services programs is to find a current opening listed below. From there, we ask you to download and review the following resources:
Volunteer Handbook. We ask that you review the Volunteer Handbook. This will help you gain a better understanding of CSS and your volunteer work.
Media Release Form. We ask that all new volunteers complete this media release form when beginning their services with CSS. You can bring it with you on your first day or complete when you arrive.
Covid Volunteer Policy. Right now, all volunteers must agree to and sign the Covid Volunteer Policy. You may print out and sign and bring with you on your first day of service or complete when you arrive.
When you're ready, please complete our online volunteer application. You can also fill out the application if you'd like to volunteer in the future when a full or suspended position becomes available again.

Current Openings
---
Meal Team Monthly Slots
This is a great group volunteer effort; 75 sack breakfast and lunches must be prepared and dropped off at the Brother Francis Shelter. We are looking for teams to fill up monthly slots.
Meal Team
When a family is ready to move into a new home, volunteers provide ready-made meals to help them settle into their new place and let them focus on establishing a safe and supportive environment.
Youth Mentor
Interested in supporting refugee youth? This volunteer will be a mentor to refugees ages 15-24 who are looking to develop their academic skills and advance their career goals. This position requires weekly contact with the mentees.
Full or Suspended Positions
---
The following positions are currently full or suspended but will be available in the future.
Listening Post
Sit one-on-one Zoom call with a guest and listen to him or her share their story. Learn more and apply online with The Listening Post.
Shifts: Wednesday 1:00 – 3:00 pm, 6:00-7:00pm
Brother Francis Shelter
Clare House
Refugee Assistance & Immigration Services
If you are interested in helping with refugee agriculture, please contact Keenan Plate, Refugee Agricultural Partnership Program Coordinator, at kplate@cssalaska.org.
Move-in team
Meals team
Citizenship Tutor: Anchorage and Wasilla
Farm Mentor
CSA Helper
St. Francis House