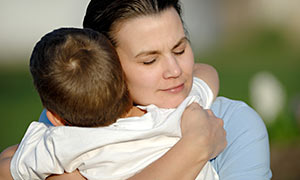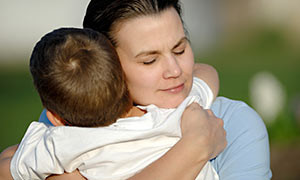 Homeless Family Services (HFS) is a case management program that helps homeless individuals and homeless families with children. HFS staff work with families to address barriers that prevent them from being self-sufficient. The goal is to connect them to the resources to find a place to call home. HFS travels to the families wherever they may be — a camp site, a motel or a car.
Types of Homeless Family Services
Learn about the different homeless assistance programs from Catholic Social Services.
As part of our programs for adults and families experiencing homelessness, Brother Francis Shelter and Clare House offer emergency shelter. On-site case managers support guests while transitioning into permanent housing.
Mobile case managers are available to meet with unsheltered or sheltered families with dependents.  These referrals come from coordinated entry. We can help identify and address barriers and support families on the path to self-sufficiency. Learn about eligibility and how to apply.
For homeless, or at-risk for homelessness, Veterans and their families, Supportive Services for Veteran Families (SSVF) can help. By working closely with the VA and other community service providers, SSVF case managers can help veterans can move toward secure and permanent housing.
Created as a sustainable solution to ending family homelessness, the Flourishing Families program builds upon the current work to end homelessness in Anchorage by expanding rehousing, piloting a diversion program and supporting the entire family unit.
Help Your Community
Through your support, Catholic Social Services housed 304 households in FY 2021. One Alaskan we housed was Murray, a widower who, despite working hard all of his life, found himself in need of a case manager and a place to rest in our medical respite program at the shelter. Through the support of a case manager, he's now recovered, living in his own apartment and seeking new employment.
With your help as a donor or volunteer, we can continue to make an impact through Homeless Family Services, supporting fellow Alaskans like Murray who need emergency assistance. Will you join us?