Supportive Family Services (SFS), a program of Catholic Social Services, was formed in 2020 to provide holistic support to families with a variety of needs. SFS also provides reunification services and resources to families who we have facilitated an adoption plan with previously. Through these services, SFS hopes to provide support and resources to families to build strong, healthy families.
Strengthening Families
Supportive Family Services employs the Strengthening Families framework, which is a "research-informed approach to increase family strengths, enhance child development, and reduce the likelihood of child abuse and neglect."
The Strengthening Families framework focuses on building five Protective Factors:
Parental resilience
Social connections
Knowledge of parenting and child development
Concrete support in times of need
Social and emotional competence of children
Parent Cafes
Supportive Family Services teaches the Strengthening Families model through Parent Cafes, an 8-week group learning session where clients build peer relationships, share their successes and challenges in raising a family, and receive coaching on parenting and problem-solving skills.
Supportive Family Services is currently seeking sustainable funding solutions before it can provide Parent Cafes on an ongoing basis.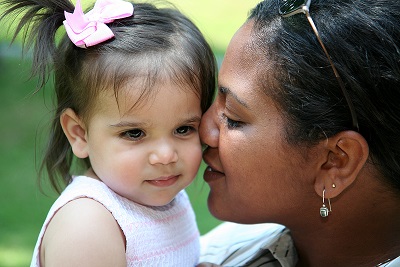 Reunification
Birth parents and adult adoptees sometimes contact Catholic Social Services requesting information about how to contact each other. We maintain a Mutual Consent Adoption Registry to assist birth families and adult adoptees in reunification.
Donate to Supportive Family Services
If you'd like to help strengthen families in Anchorage, please consider donating items on our wish list. You can also make a financial gift directly to our Supportive Family Services when you donate online and choose Supportive Family Services.