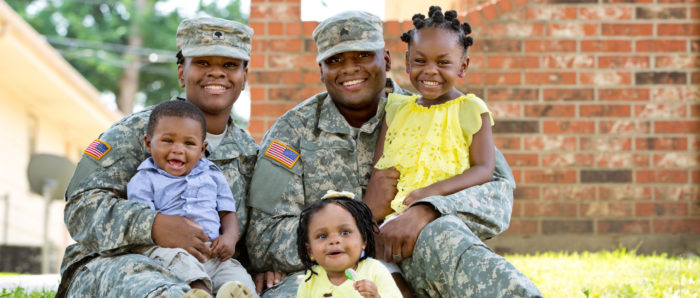 Supportive Services for Veteran Families (SSVF) is a case management program for homeless, or at-risk for homelessness, Veterans and their families.  SSVF Case Managers will assist you with identifying and addressing barriers, increasing self-sufficiency, and securing permanent housing. We work closely with the VA and other community service providers to ensure that our clients are connected with any and all resources available to them.
We serve Veterans in the Anchorage Municipality and in the Matanuska-Susitna Borough.
Wasilla location: 502 E Park Ave. Wasilla, AK 99654
Anchorage location: 4600 Debarr Rd Suite 201, Anchorage, AK 99508 
What is the definition of "Veteran" for the SSVF program?
A person who served in the active military, naval, or air service, and who was discharged or released under conditions other than dishonorable. Note that the period of service must include service in active duty for purposes other than training.
Participant Eligibility:
A Veteran, or member of a Veteran household in which the Head of Household is a Veteran
Very low income (below 80% of the Area Median Income)
Currently homeless or expecting to become homeless (has an eviction notice)
Dishonorable discharges are ineligible for services through SSVF. Those with dishonorable discharges may be eligible for services and assistance through Homeless Family Services.
Please click below if you would like to complete an initial application:
Screening Hotline:
Anchorage: 907-222-7331
Mat-Su Valley: 907-376-1300
For further questions about SSVF and Veteran services, you can also email SSVF@cssalaska.org