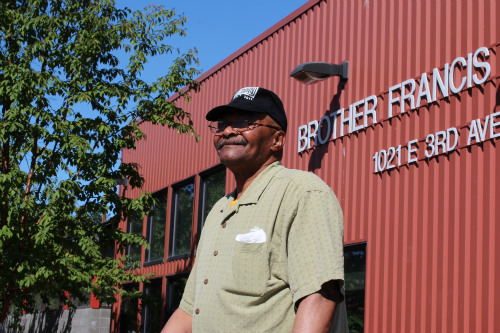 BFS Guest Finds a Place to Call Home
Jessie was at Brother Francis Shelter for a short time before case managers helped him find a home in our community. He originally came to Alaska to accompany his daughter and grandkids while her husband was stationed in Iraq and Afghanistan. Over the past four years Jessie tried making it back to the rest of his family in South Carolina, but he decided to stay in Alaska, wanting to help his family here. Jessie took a hit on his finances after supporting his stepdaughter's 8-year-old baby girl who underwent open-heart surgery.
"I'm in my 60s and I've already lived some, so I'd rather see her enjoying herself," he said. "Maybe she'll have kids one day and tell them about papa—they call me papa."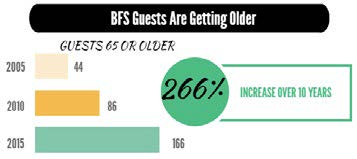 Jessie was caring for his grandkids when tragedy struck. His wife was hit and killed by a car and he was left without a home. He volunteered every day at Brother Francis Shelter to make things easier for others in the shelter by doing what he knows best.
"My daddy put us on the grinding stone growing up, and I used to hate it, but I realize he did it so we would learn how to work and take care of our families," he said.
Jessie is an Army veteran on a fixed income. He visits St. Francis House Food Pantry to save his money for rent. Jessie is on track to make his way back to his kids and grandkids in South Carolina in a few years.
"I'm living a good life, and the people at Brother Francis helped me so much," he says. "I want to come back to help others who are in the same place I was."
Your donations make a major difference in making a story like Jessie's possible. He was able to recover from a tragic loss and find a place to call home thanks to the support we have to focus our case manager's time on making the right connections for our clients. Read more stories of hope at CSS in the Media or in the Brother Francis Shelter Fall 2016 Newsletter.