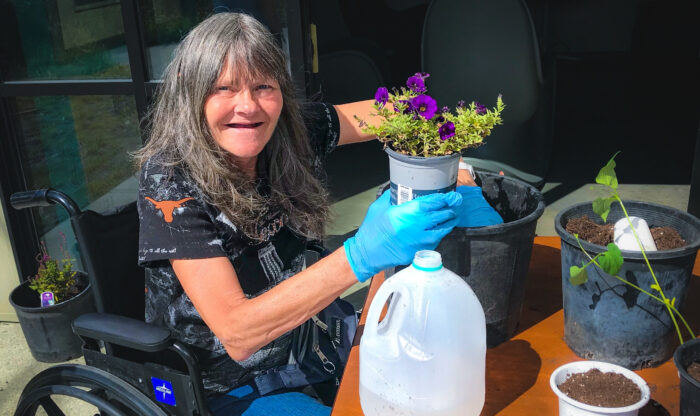 Opinion article by Robin Dempsey, originally posted by Anchorage Daily News on May 2nd, 2023.
Sullivan Arena has now closed its doors to most, and hundreds of our neighbors are now forced into an impossible situation, with nowhere to go.
While the closure affects us all, let's remember that for some, the stakes are much higher. For those experiencing homelessness, every day is an unknown. A three-week timeline for finding a new place to live is unreasonable for anyone, and especially so for those already experiencing homelessness. As we've tragically already seen, living unsheltered can be a dangerous situation.
While many of us are impatient for solutions and change, the reality is that those experiencing homelessness in our community have always been waiting. They've been waiting to be seen, not just when budgets run out or as a political issue, but holistically, in a way which reflects who they are: our neighbors who belong to this community. I ask that we consider the message we're sending when we fail to create sustainable and equitable solutions for months or years, but manage to move forward with quickly ending essential shelter services without any back-up plan. Empathy for others' experience will lead to better understanding, which will in turn lead to more informed solutions for our homelessness response network moving forward.
We are all eager to find solutions. As a first step, let's recognize that our responsibility for those in need must be shared between all neighborhoods and communities. If we are going to have a real impact and protect our unsheltered neighbors from the dangerous conditions outside, we need to pull together, and each do our part. Low-barrier shelters are a necessary piece of our homelessness response network — the first step in moving someone from crisis to permanent stability. Decades of experience show small, decentralized shelters produce significantly better outcomes for people staying in shelter and neighborhoods than mass shelters. When we have shelters that are appropriately sized for the building and the neighborhood, people get better sleep and receive one-on-one care, allowing them to become better equipped to find permanent stability. We urge our community leaders to continue to explore these options.
For the sake of each other, for the sake of our city, it's time for us to pull together with empathy and compassion and find rapid solutions to care for one another.