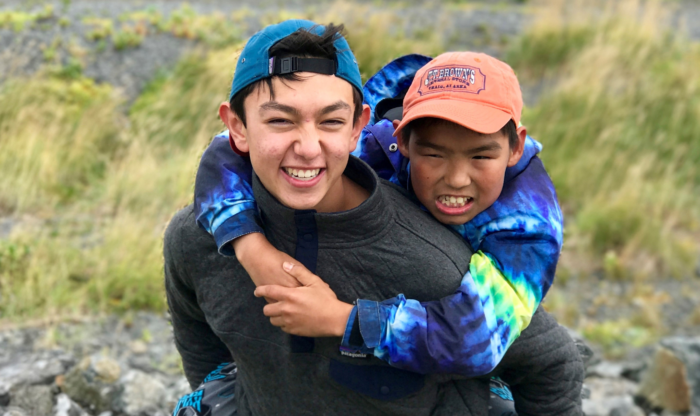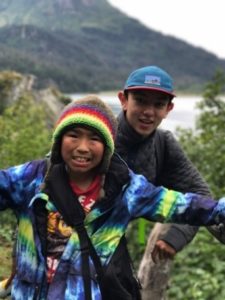 Today we are highlighting one of our incredible Direct Care Providers at Family Disability Services: Nathan!
Nathan works with Henry, his 16-year-old client and "buddy." Henry was born with an undiagnosed seizure disorder that caused some early damage to his brain, which makes it hard for him to organize and retain information. Henry also struggles with ADHD.
Every day when Henry wakes up, he asks his mom if it's a "Nathan day." When Nathan is there, he patiently helps Henry get out of bed, practice healthy hygiene routines like brushing his teeth, work on schoolwork, and release some energy by playing soccer, hockey, football, walking the dog, or playing with drones.
Henry's mom, Gerianne, knows how beneficial the time with Nathan has been to Henry. "I see the growth in Henry and I am so grateful. And I learn from watching the two of them together," she said. "A few months ago, Nathan announced he was going to read Henry the Harry Potter books. At first I thought he was nuts, but Nathan has read one chapter at the end of each day and now they are on their fourth book! They have a movie day each time they finish a book. Henry even wears a Gryffindor shirt and scarf at least once a week. Before Nathan, I could barely keep Henry still long enough to finish a Dr. Seuss Book."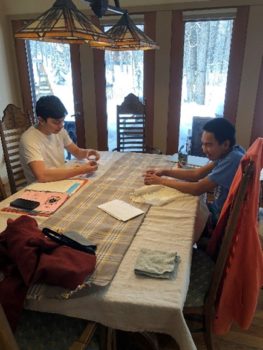 Nathan also helps Henry try new things: With Nathan's encouragement, Henry has mowed the yard, snowboarded down a little hill, gone mountain biking, thrown a football, and now showers instead of taking baths!
Nathan is a great role model and shares a strong bond with Henry. Staff like Nathan not only impact the individual they are working with, but also the family and the community.
Nathan, you're our hero and we are so thankful to work with you!