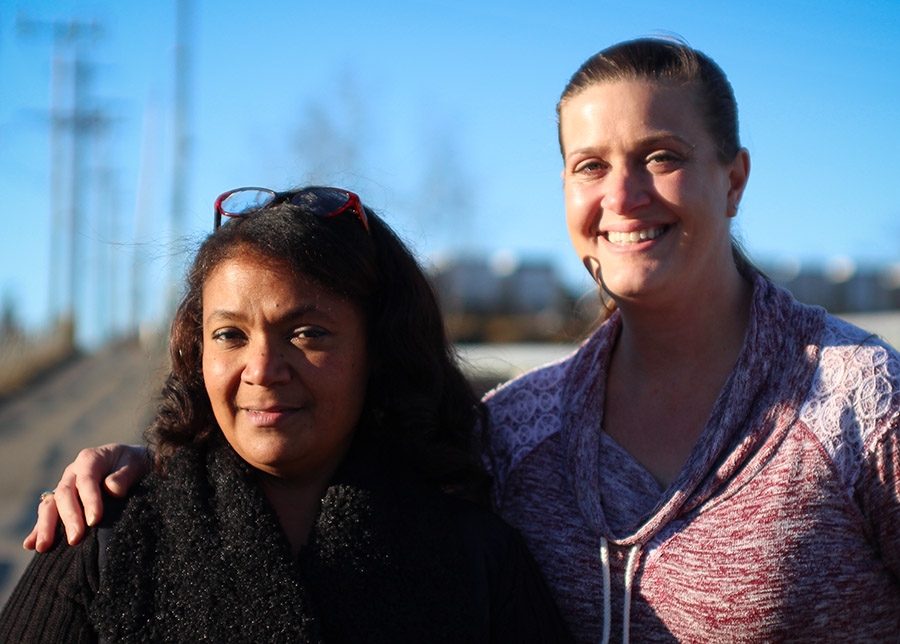 Zoe Lost Her Husband but not Her Will to Carry On
Zoe and her husband were deployed to Ft. Wainwright near Fairbanks in the 90s. They moved around a bit before settling back in Alaska with their son and two daughters, now adult age. Zoe took care of her husband every day until he passed away this year from chronic health issues.
"It feels like I haven't seen him in so many years, but the pain is so fresh," said Zoe.
Zoe left her job after her husband passed away to help her 90-year-old mother out of state. Zoe came back to Alaska but a few situations fell through and left her living out of her car.
Veterans Affairs referred Zoe to CSS Supportive Services for Veteran Families Case Manager Sarah to help her find a home.
"Within days I had a roof over my head, a bed, food, household items, and I wasn't in my car," Zoe said. "Sarah is like a flower that grows out of concrete, no matter what she comes right through. She's an amazing person."
Sarah connected Zoe to a landlord who wanted to give back to veterans allowing her to stay at the apartment for 60% of the rental rate for the first nine months. Donations from the community fell in place at the right time. She found a job as a dental assistant. Her older daughter who recently finished basic training is now living with her, and she visits her grandkids when she has time.
"I didn't know what to do without my husband," Zoe said. "But he told me to look at it as a deployment and keep moving forward, and to take care of the kids."