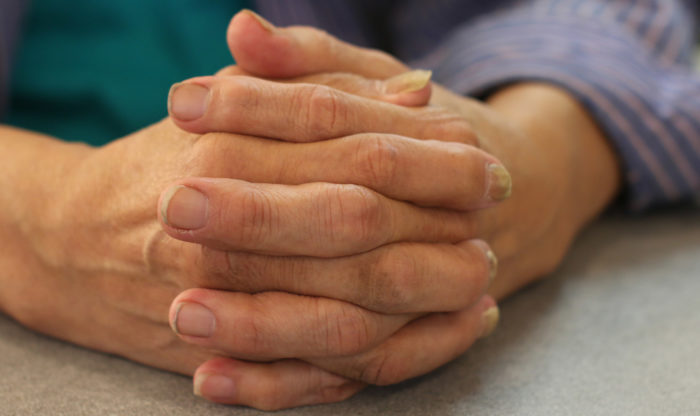 Wright Picks Up The Pieces
Wright, a 66-year-old Navy veteran and retiree, was able to support himself, but after his surgery he fell on hard times. A year ago, Wright walked around without an issue. However, problems from diabetes and habitual drinking caught up to him. His foot began to shake non-stop with throbbing pain, a condition that ended with an amputation below the knee.
Wright sought to recover in Medical Respite at Brother Francis Shelter after his operation. With support from our donors, Wright had a chance to heal as he worked to transition out of homelessness. After a few months, his case manager helped him find housing.
"Sarah helped me with everything," Wright says. "From change of address to a new ID, she helped with anything I needed."
Wright retired four years ago at 62 years old. He was in the Navy during the Vietnam War as a gunner's mate. He's worked different jobs to make ends meet, but still came out with a bit of retirement. Wright spends most of his time relaxing, but with a prosthetic leg he will be able to get around town.
"I don't like to stay in all day," he says. "Winters are hard, but I gotta stay busy."
Wright's health caused him to become homeless. People experiencing homelessness typically do not seek or complete medical treatment.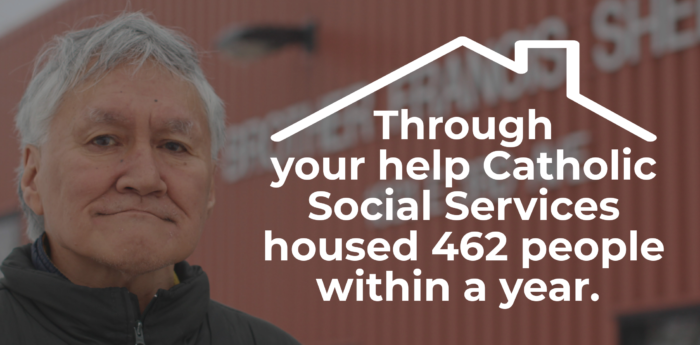 Medical respite and primary care readily available at Brother Francis Shelter decreases recovery time, and the men and women experiencing homelessness can focus on finding a place to call home.
Through your help, Catholic Social Services housed 462 people within a year. All of this is made possible with the generosity of our donors and support from the community.
Restore Hope to an Alaskan in Need!
A strong community is key to living in the Alaskan extremes. The work of Catholic Social Services would not be possible without the deep generosity of the Anchorage community. We have many ways for you to support Alaskans experiencing homeless, hunger relief and providing hope during times of crisis.