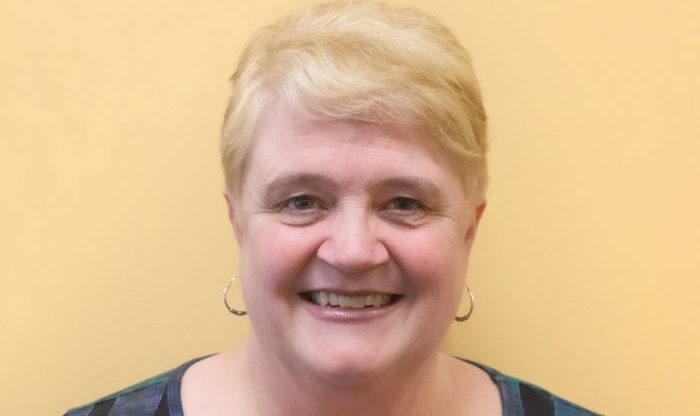 Catholic Social Services welcomes Robin Dempsey as the new Chief Executive Officer (CEO) effective today.
Robin Dempsey will be responsible for leading the agency and its seven programs with over 190 staff. Dempsey will lead Catholic Social Services in fulfilling its mission of serving those in need, strengthening individuals, and advocating for social justice.
Dempsey has worked at CSS in different capacities for more than six years. Most recently, she served as the Interim CEO. Prior to that role, she served as Chief Program Officer. Dempsey has brought extensive experience around trauma-informed practices and critical time intervention through her background in clinical counseling.
"We are very excited – and blessed – that Robin Dempsey will be our new CEO. Robin's experience, compassion, and love for helping those most vulnerable are qualities that well represent Catholic Social Services," said Elaine Kroll, CSS Board Chair. "She brings an extended list of achievements including implementing data-driven practices, creating positive community outcomes, and strong leadership. Her background in clinical counseling and her research in trauma-informed care will allow our agency to further deepen our services."
Dempsey earned her master's degree in clinical counseling from Southern New Hampshire University, with a thesis on trauma-informed care in homeless service settings.
CSS focuses on building permanent stability for their clients through case management, housing, resource and referral, access to income, building clients' social and emotional wellbeing, and more.
"I believe wholeheartedly in the mission and the work of Catholic Social Services, and I'm looking forward to digging into this work even more so that we can make sure all people get the services they need and deserve," said Dempsey. "Filling the role of CEO allows me to continue to work with this incredible team, finding solutions to homelessness and serving our community."