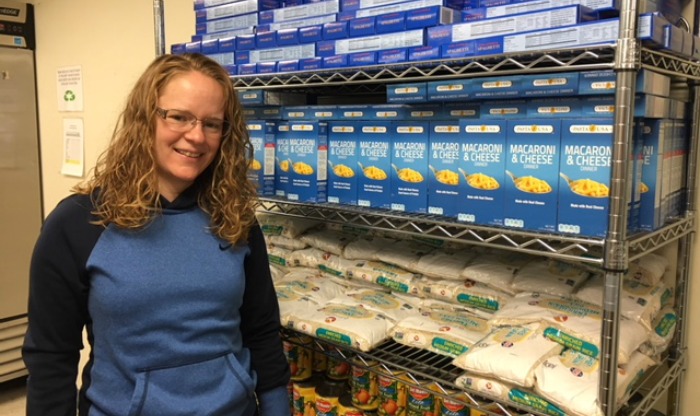 Annette gave her bike to an Alaskan completing her first Ironman-length triathlon, Tiffany. It seemed that a series of unfortunate events would keep both women from finishing their races.  But Annette's act of kindness helped Tiffany finish.  So far their story has touched more than 25,000 people in 13 countries.  Read the Anchorage Daily News' story here.
Now Annette's in Anchorage, visiting Tiffany, and even took time to come to St. Francis House Food Pantry to volunteer. She was hanging out with Tiffany and her sister, Lisa Aquino, Executive Director of Catholic Social Services, when Annette learned that there was an opportunity to be a personal shopper for our clients.  Without hesitation, Annette asked if she could volunteer today.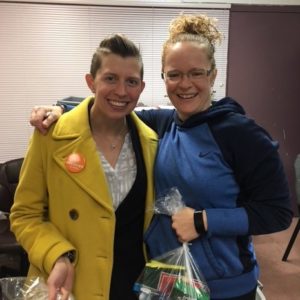 This morning, she joined a crew of volunteers at St. Francis House Food Pantry, where they serve over 100 families daily and give out more than 750,000 pounds of food annually. You can help too by volunteering, providing groceries, or donating monthly.
Like Annette said, "…there isn't enough kindness, and we need to remind each other that we are the kindness. Don't leave it up to someone else.  Decide right now to do something precious."
Will you share what you'll do to be kind in the comments below?