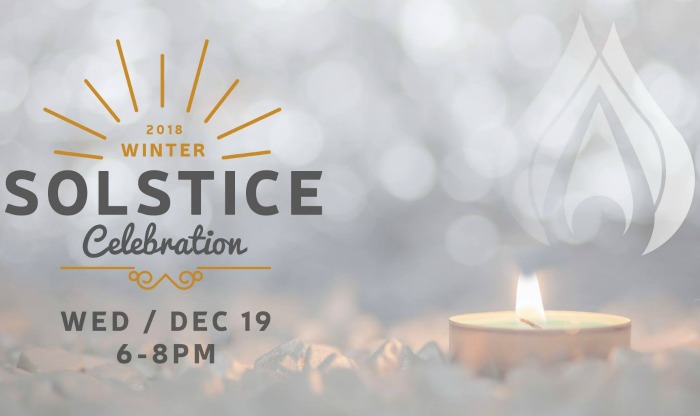 Clare House is a place of light for mothers and children experiencing homelessness.  Their doors are open 24-hours a day, and Clare House staff comforts about 300 families yearly, connecting them to services and resources where they can find and maintain permanent, safe housing.  Donate to Clare House now!
Stories of hope and compassion emanate from Clare House, so it's no surprise that many people want to support their efforts.  Their light shines bright – and here in Alaska, we welcome all light.
Tomorrow, Winter Solstice greets us, bringing with it an increase of sunshine.  To celebrate it and support Clare House, Anchorage Yoga and Church of Love are hosting a two-hour yoga practice that includes 108 sun salutations.  Will you join them in an event that brings light into your life and radiates it for others?
Winter Solstice Celebration occurs on Wednesday, December 19 from 6:00 – 8:00 p.m. at Church of Love, located at 3502 Spenard Road.  The suggested donation is $20 (cash or check only), and all proceeds go to support Clare House.  So come and let your light shine – others need it!