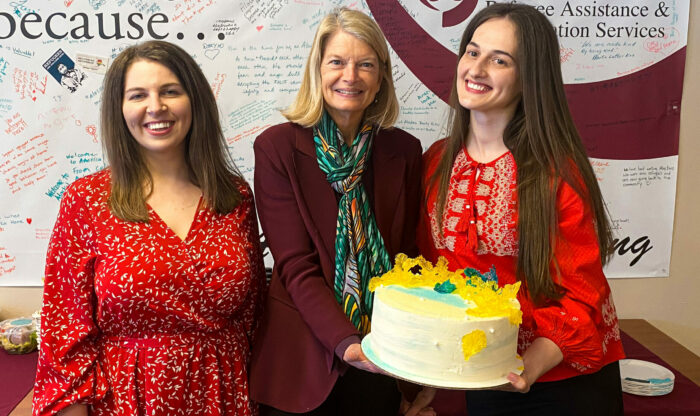 Anzhela Hulchuk, or Angela as she is known here in the U.S., moved to the United States with her family 10 months ago as a refugee from the war in Ukraine. Despite this huge upheaval in her life, Angela let her love of baking and entrepreneurial spirit lead her to find stability for her family. She quickly became acquainted with the local online food scene in Anchorage, becoming a member of the Facebook group 'Anchorage To Go.' When one user posted in the group requesting a 'perfect' cake for his wife, Angela offered her services without hesitation and sent him pictures of her work to prove she was the real deal.
Soon the administrator of the Anchorage To Go page became interested in her work. Once she fulfilled a few orders and posted more photos, he became her biggest advocate, helping her gain clients by promoting her obvious potential as a baker. Angela talks about this time with excitement, saying she soon decided to expand from selling on her personal profile on Facebook to a business profile. Once her new profile was created, she began receiving clients quickly and the hype around her page grew.
As the orders rolled in, Angela kicked her small business into high gear, turning her families' kitchen into a part-time bakery. She laughs as she relates that her husband and two small kids love to bake too – but she makes a habit of working early in the morning and late at night when they're asleep to get more serious baking done for her business. She admits that finding time for her new business and her family can sometimes cause her to work long hours, but all of it is worth it to spend time with her husband and kids.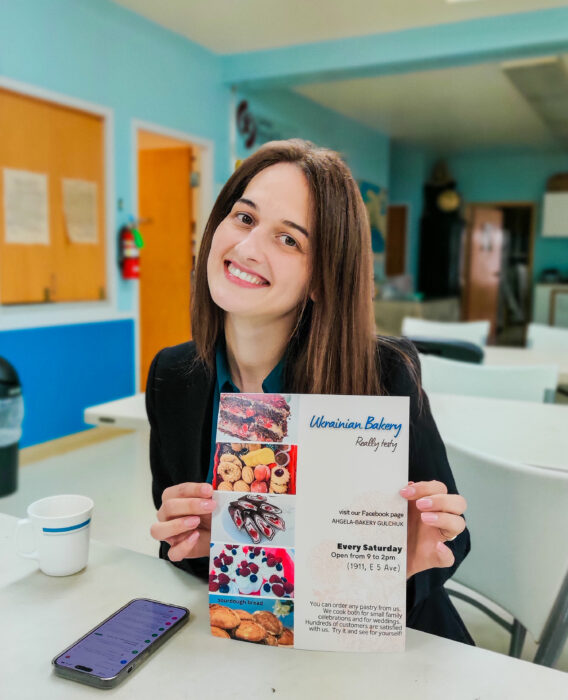 Angela is one of many refugee parents who have reported finding a balance between their personal life and career difficult since moving to the United States. Many of CSS's Refugee Assistance & Immigration Services (RAIS) program participants have trouble finding culturally competent childcare in Anchorage. Culturally competent childcare is childcare which is provided by someone who shares or understands a child's home culture, native language, and family structure and can be hugely important for busy parents like Angela.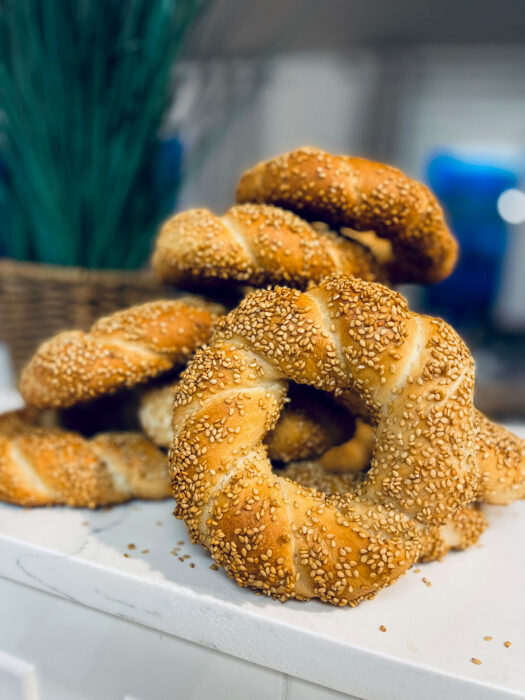 Although she maintains a busy schedule, Angela still finds time to seek more education to grow her business. At the time of the interview, she was dressed sharply in slacks, a deep teal button up, and a black blazer in preparation for her last class at Anchorage Community Land Trust's 'Set Up Shop' course. Angela was very much looking forward to graduating, stating that the class has helped her focus her online presence and improved her food photography.
Many people from different backgrounds buy her baked goods, including other Ukrainians, but surprisingly her client base is mostly made up of Americans. She says Americans seem to appreciate her traditional style of baking, where everything is made from scratch with high quality ingredients. There are Ukrainians who have been in the U.S. a long time who order from her as well, because they remember the types of goods she makes from their childhood and will order things because they remind them of home.
Angela's husband and kids are an active part of her business – helping as extra hands for baking, promoters, and her biggest supporters. Her oldest son, three-year-old Albert, often comes to his mom and complains: 'Is this cake for another lady? It's never for us! It's always for someone else!' Angela says his complaints are even louder when she bakes a cake which is obviously decorated for kids.
A recent career highlight for the baker came when she baked a cake for CSS's reception of Senator Lisa Murkowski this past April, and had the opportunity to meet the Senator herself (picture featured at the top of the article, shown left to right: Angela's sister Dina, Senator Lisa Murkowski, and Angela). She has big dreams for her business and hopes to reach even more people through her social media, utilizing the strategies and tools she learned through her business class at ACLT. She is often asked by her clients: 'What do you put in your bread which makes me want to eat it every week?' And her answer to this question is always: 'I just bake it from my heart, my soul.'
To find out more about Angela's baking or to buy some of her goods, check out her bakery's Facebook page!