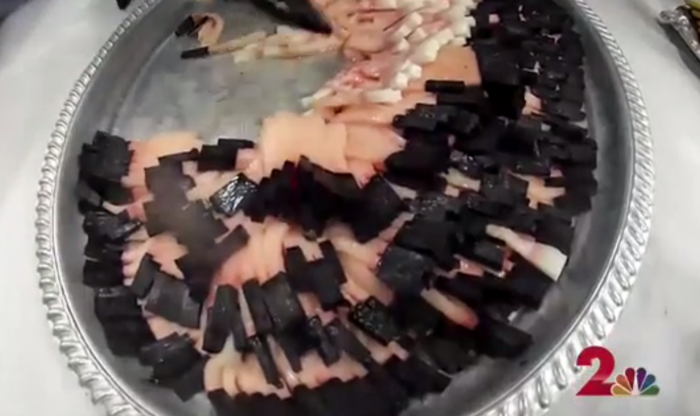 Original story by Victoria Taylor at KTUU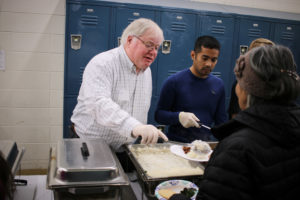 ANCHORAGE, Alaska (KTUU) – From across the state to one community, guests at the Brother Francis Shelter in downtown Anchorage enjoyed pieces of home, Wednesday.
"It's around community and connection and getting that authentic taste of home," said Lisa Caldeira, program director with Catholic Social Services.
"Many of our shelter guests can be isolated from their cultures – from family and friends, so this is just an opportunity to create a space in order to celebrate and come together," she said.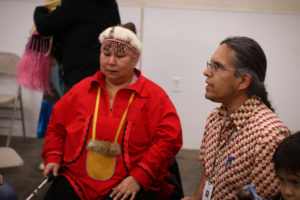 It's called the Spirit of Denali. The event brings traditional music, dancing and food to some of Anchorage's homeless population.
Agnes Crawford, who uses the shelter at Brother Francis, said the day reminded her of life in her village.
"Having Native food with our family – relatives," she said. "And it's good to have it here, cause I have family, relatives here that are homeless, too."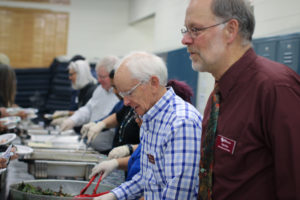 Back from an eight year hiatus, organizers say it took people from multiple regions of Alaska to keep the event authentic.
"What's happening here is a representation of our guests," Caldeira said. "A way for them to connect and be a part of a larger community."
Also see stories from:
KTVA, October 18th 2017, Spirit of Denali Celebration returns after 8-year absence
Your Alaska Link, October 19, 2017, Spirit of Denali returns to Brother Francis Shelter [VIDEO INCLUDED]