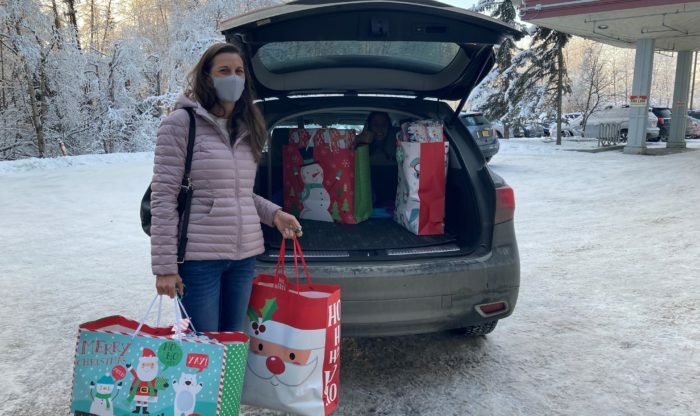 Each December, we invite our supporters to sponsor clients and their families through our Helping Holidays program. This past December, our community sponsored more than 100 families! That means that hundreds of our neighbors in need received holiday gifts and a little extra cheer, all thanks to your generosity.
For families working with tight budgets, the added cost of holiday gifts can be stressful. The extra support you provided through Helping Holidays can make a world of difference for families in need, letting them focus on spending time with their loved ones and establishing permanent stability.
Sara Kurtz, our Director of Family Disability Services, says one client was so overcome with joy and appreciation they called her several times to say thank you. And when they learned another family at their church was struggling, they decided to pay it forward and share some of the gift cards they received from their Helping Holidays sponsor. Through your generous support, this client family had the opportunity to give and support their peers as well.
"This definitely made a difference this year," says Sara. "Thank you from the bottom of my heart."
Your generosity impacted hundreds of lives. Each gift benefited not only the families you sponsored, but the people around them as well. Thank you so much for being a part of our generous community, and for building up the people around you.