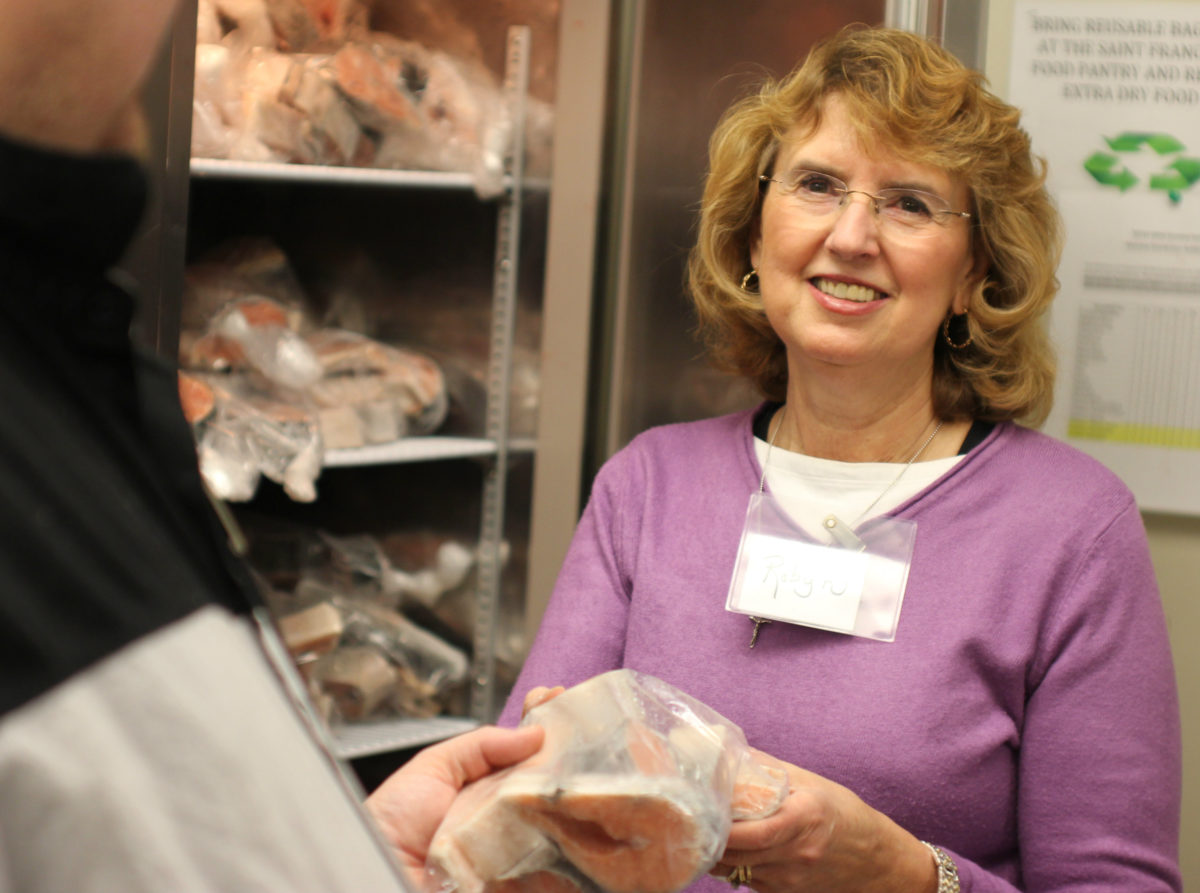 CSS Volunteer and Supporter Finds Value in Giving
Robyn Rehmann, volunteer at St. Francis House, long-time donor, and educator in Anchorage, has a deep history with CSS. Robyn and her husband Jim settled in Anchorage in the 70s. They used to respond to calls from the Alaska State Troopers when moose were killed along the highway to collect food for St. Francis House Food Pantry.
"We would go out to butcher the moose on the side of the road, throw it in the back of the truck, and haul it away to be processed," she said.
Robyn has an affinity for Clare House. She grew up in a home that experienced poverty and hunger from time to time. The mom of five children volunteers at and donates to St. Francis House regularly. She also uses her background as a teacher and principal on the CSS Program Committee.
"Catholic Social Services is a place of hope for the future," Robyn said.
Robyn says helping those in need is important in Alaska, since many people may not have a support system in the state. Volunteering creates a community that values every person.
"I don't own anything, I'm a caretaker," she said. "I make sure whatever I have I can give."

Today is #GivingTuesday. Help others through the gift of your time, donations, goods, or your ideas. Join the movement. Read more stories of hope at CSS in the Media or in the CSS Faces of Hope Fall/Winter 2016 Newsletter.