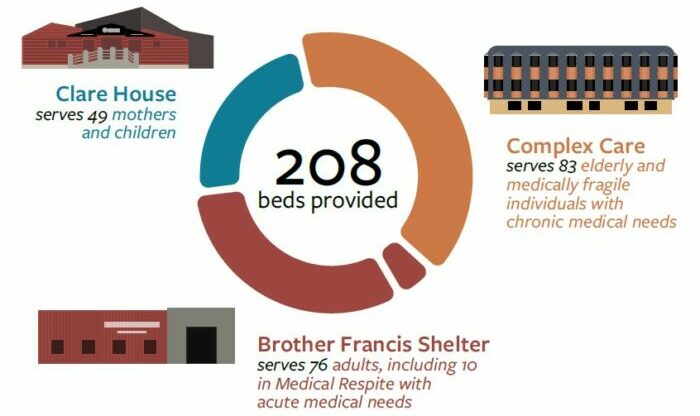 With the addition of Complex Care, Catholic Social Services now provides more than 200 beds to Anchorage's homelessness response network to make sure everyone who needs support can find it.
Together with Clare House, Brother Francis Shelter, and Medical Respite, Complex Care broadens our network of services to support people experiencing homelessness at every stage of life, from the very young to the elderly, from workforce-ready to medically fragile.
Thank you to all of our partners, donors, and volunteers who make this work possible and serve our neighbors in need.
*This story is part of Catholic Social Services' summer newsletter. You can see our entire summer newsletter here.