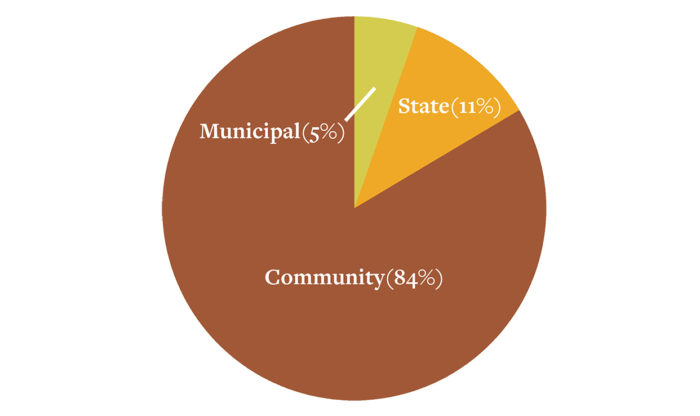 84% of emergency services costs at Brother Francis Shelter come from you in the community
Brother Francis Shelter is full almost every day of the year—some days serving beyond ideal limits of 300 plus to help those who need a home and hope. We are working with the entire community to seek new models, partnerships and ways of thinking. We must address the issues of the countless numbers of people living outside in our town.
The Anchorage Assembly is introducing  Ordinance No. AO 2017-155, this Tuesday, November, 21, 2017 at 5pm, which would remove the exemption from fees for excessive police responses for non-profit and charitable properties, and add on-site security guards at commercial properties as an example of appropriate corrective action, Assembly Chair Traini and Assembly Member Demboski. P.H. 12-5-2017.
ANCHORAGE, Alaska (KTUU) – A potential ordinance was proposed Wednesday afternoon at the Homeless Committee Meeting to fine nonprofits that have an excessive amount of 911 calls.
The ordinance was proposed by Anchorage Assembly members Amy Demboski and Dick Traini.
Traini said, the intent of the ordinance is to limit the number of emergency resources to areas that overuse the resources.
"This is to just to try and get a handle on the amount of cost involved with nonprofit organizations that have a multiplicity of the first responders," Traini said.
Your support makes a difference
Southcentral Foundation who operates the clinic at Brother Francis Shelter, Providence Alaska, Alaska Regional Hospital and Alaska Native Tribal Health Consortium pay for guests to be transported to the hospital to take pressure off the emergency system, we are doing our part and more.
The call data is not directly tied to our agencies. Those numbers are not the numbers of calls staff make, they are calls from anywhere in the area, self-reported locations and people driving by. The Anchorage Assembly is asking a nonprofit faith-based organization trying to make the community better to pay for symptoms of a complex social problem that exists in our community. Catholic Social Services is one of the few agencies working on ending homelessness—regardless of the administration or who is on the Assembly.
You can provide a safe place to sleep for 240 people every night of the year
$20 will provide a warm bed, shower, hot meal, access to case workers and medical care for a man or woman experiencing homelessness each night
$250 Will provide 25 bus passes
$500 will cover one month of medical supplies for the Caring Clinic
$1000 will provide utility deposit and 1st month's rent for a recently housed individual
Thank you for continuing to support Brother Francis Shelter. Please join us in our goal to End Homelessness One Family at a Time.