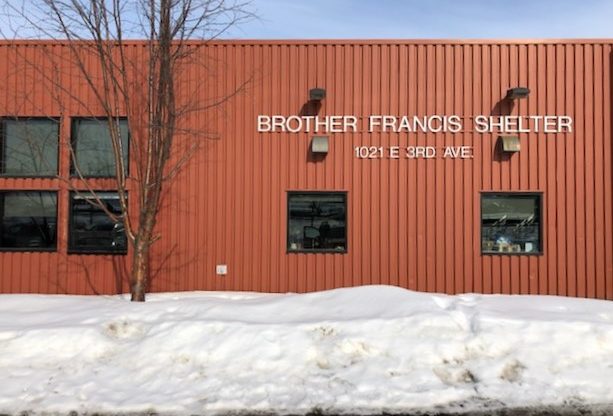 Generous donors and strong partnerships make it possible for Brother Francis Shelter to facilitate programs and support volunteers that carry out our mission. These volunteers carry out programs and provide much needed services at Brother Francis Shelter.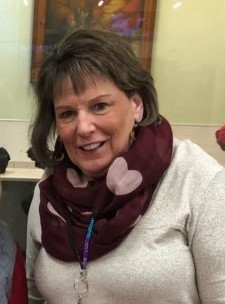 Debbie is one of these wonderful volunteers. Debbie has a background in healthcare and over 40 years' experience volunteering at hospices. As a volunteer at Brother Francis Shelter, Debbie spends Monday evenings at the Listening Post. The Listening Post is a local organization that is dedicated to listening to others. They listen at multiple locations around Anchorage, one of which is Brother Francis Shelter.
Recently, Debbie was asked why she volunteers at BFS with the listening post. She responded with the following story.
Every Monday evening there was one guest that Debbie always recognized. Each time she saw this guest at check in, Debbie smiled and waved. Debbie did not know anything about this individual, but each week she would smile and wave when she saw him. One Monday he came over to talk to her for the first time. He said he had mustered up enough courage to come to the Listening Post. He explained that even though he had never spoken with her, he looks forward to each Monday night because he knows that Debbie will be there, and she will smile and wave when he is checking in. He continued, explaining that there have been times that the thought of seeing her the coming Monday has even kept him out of trouble. The guest then walked on.
This conversation has left a significant impact on Debbie and the work she does. Debbie explained, "On some nights when it's super cold in the winter, the roads are icy, or I am just tired and don't feel like coming to Brother Francis, I think about that guest and it motivates me to show up and be present. I realize that by recognizing him, it may be the only consistency in his life at this time."
These small acts of kindness and care can make a meaningful impact. Whether it's showing up to help at the shelter, donating funds, or sharing a smile with a stranger, your goodwill may be making an unimaginable impact. Debbie explained, "We never know the profound effect we may be having on someone."
To Debbie and all our supporters, thank you for your profound effect.