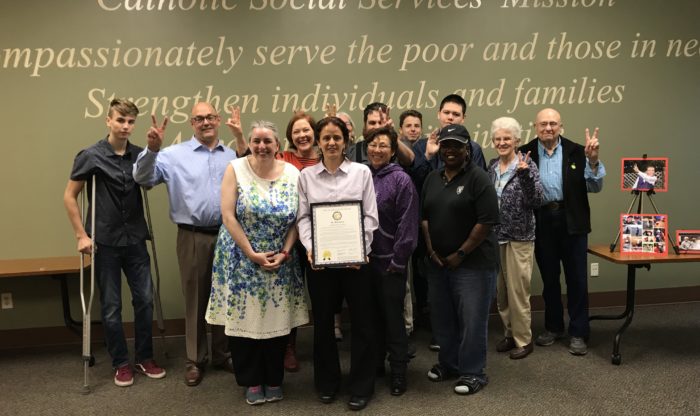 On June 18, 2017, Patrick "Jack" Cooper became a name people across Alaska knew. The 16-year-old boy had been hiking down Bird Ridge, after completing a mountain race.  But he got separated from other people and ended up off the trail.  Two hours later, searchers discovered an aggressive black bear had killed him.  His family, friends, the trail-running community, and all of Anchorage were devastated.
Jack's story filled the news, describing a young man who thrived outdoors and adored his family. As a baby, he had been adopted.  Jack's adoptive and biological families maintained an open adoption so that he could be close to everyone who loved him, and together they nurtured his passion for life.  Because of all the support he received, he loved enthusiastically, having "bursts of affectionate energy: 'Jack Attack,'" as his family called it.  He also had an adventurous spirit.  Whether Jack was running, studying sharks, or hanging out with friends, he immersed himself fully.  Jack's exuberance impacted those who knew him during his life, and his impact stretches throughout Alaska even after his death.
One year after Jack's death, on June 18, 2018, Catholic Social Services had the honor of hosting Jack's family as they were given a Legislative Citation, an official memorial of his life, signed by all members of the Alaska Legislature. In our conference room, Jack's family members – both from his adoptive and biological sides – gathered, hugged, and chatted.  Their close bonds brightened the room, just like Jack's smile from the pictures they passed around.  A painful anniversary became a joyous celebration.
Representative Andy Josephson, accompanied by Senator Berta Gardner, came to the front of the room to present the Legislative Citation. Everyone listened intently, nodding their heads in agreement as Representative Josephson read, "Jack loved life and loved being an Alaskan; his family hopes others will carry forward his adventurous and joyous spirit." Upon arriving at the final sentence of the citation, everyone had wiped away tears. "He will continue to live on in the hearts of all those who knew and loved him," Representative Josephson read. Jack's family members nodded again and smiled. He definitely will.