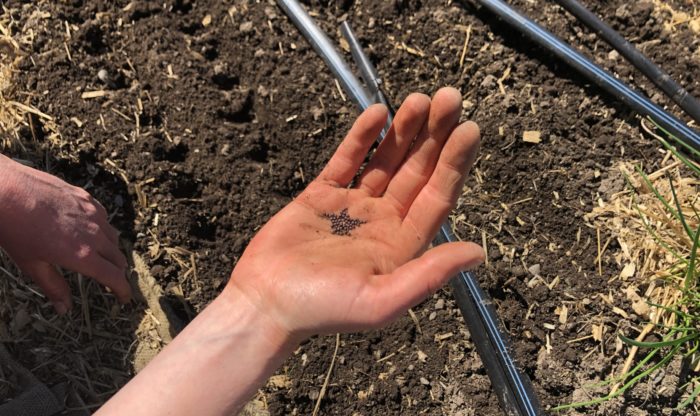 Throughout the week, CSS has honored the strength, courage, and resilience of millions of refugees. These same traits also define home grown Alaskans and are the cornerstone of how we treat one another and welcome newcomers into our communities.  To celebrate World Refugee Day with our community, and support Alaska's newest arrivals, Catholic Social Services has developed an innovative fund called Grow Local, Give Local. The funds raised with go toward purchasing food from refugee farmers at Grow North Farm. The produce purchased will then be given to shoppers at St. Francis Shelter. Grow Local, Give Local will be a testament to the magic that comes from a group of people working together to make a positive impact on their community. 
Catholic Social Services Refugee Assistance and Immigration Services has been providing refugees with job training, English language practice, and positive community interactions since 2003.  RAIS, in collaboration with Anchorage Community Land Trust, started Grow North Farm in 2018. For the last two years, Grow North Farm has been improving food security by providing local refugee farmers with income as they start their own agricultural businesses. The economic impacts of Grow North Farm are wide reaching and has been built with the help of many hands. Grow North Farm provides 28,000 sq ft of urban farmland for emerging entrepreneurs to grow and test their products, scale their sales month-to-month, and create sustainable income for their families.  
Grow North Farm is more than just an urban farm. Opportunities provided allow the next generation of business leaders to thrive and cultivate community in the heart of Mountain View neighborhood. As Keenan Plate, the Refugee Agriculture Program Coordinator, explains, "The farm does not only provide an opportunity for entrepreneurial growth, but also allows farmers to share their knowledge and talents with the broader community through the food they produce. For some, the farm is a place to grow their business, for others, it's a place to practice their English amongst friends doing something they love." This point was made clear earlier this year when one of the Grow North Farm farmers gave a donation to the farm. She was passionate about the money being kept at the farm to grow its impact and decided to give back. GNF Farmers are not the only people passionate about the importance of the farm. Neighbors often stop by and express their support as well, giving tips on planting or asking for tours of the space. This support is inspiring.
Now, more than ever we are looking at innovative ways to sustain ourselves and build community during hard times.  That is why we have developed this fund, and we are asking you to join us in planting the seeds of change in our community with the support of Grow Local, Give Local!  
Because of your support through Grow Local, Give Local, refugee farmers like Zaugun are hard at work this season, tending to their gardens, growing and harvesting nutritious food for St. Francis House Food Pantry clients. Thanks to you, refugee farmers have completed their first harvest of 90lbs of fresh produce to include arugula, chives, radishes, and spinach, and are looking forward to many more.
Zaugun and other refugees all over the United States continue to help make their community a better place. To celebrate and learn more about refugees in our community join us for our last community conversation with Catholic Social Services CEO Lisa Aquino and CSS's RAIS Director Issa Spatrisano as they discuss 40 Years of Refugee Resettlement in the U.S. this Thursday from 5:30-6:30pm.  
Learn about other ways to celebrate from home at www.cssalaska.org/world-refugee-day