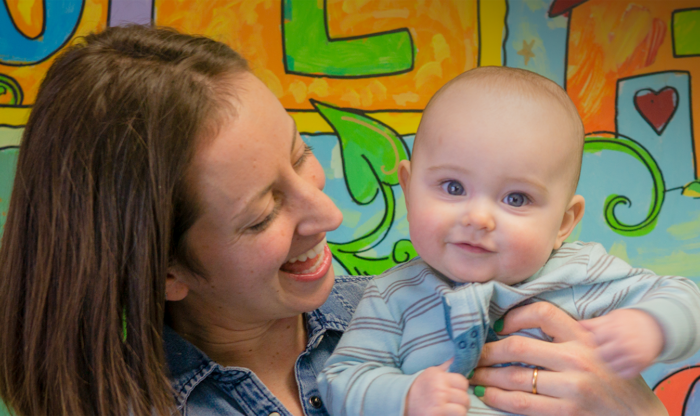 Over the last year, you helped Catholic Social Services to grow, provide more programming, and blaze new trails in the services we provide, serving more than 13,000 people. New challenges for our neighbors pushed us to break new ground in the ways we serve our clients, our partners, and our community, all made possible by your commitment to our community.
Thanks to you, we're developing the most comprehensive approach to helping vulnerable Alaskans in the state, addressing our clients' needs at every level:
---
Immediate: Safety and Basic Needs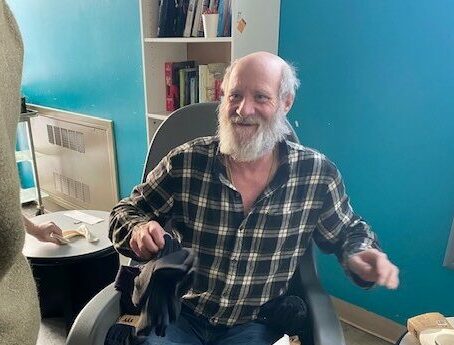 Before we can address longer-term needs like permanent housing and employment, we have to address the basics: a safe place to sleep and food to eat. When we meet these basics with a trauma-informed, client-centered approach, we provide them the foundation to begin building a stable future.
Your support allowed Brother Francis Shelter to meet a specific need, focusing on serving medically fragile guests whose conditions made it difficult for them to find shelter anywhere else. St. Francis House Food Pantry was able to convert to a drive-through model where shoppers could receive food quickly and safely. Clare House responded to immediate needs in our community by shifting its transitional housing to emergency shelter to ensure moms and kids had a safe place to stay.
Read about all the ways you helped us meet basic needs.
---
Mid-Term: Housing and Income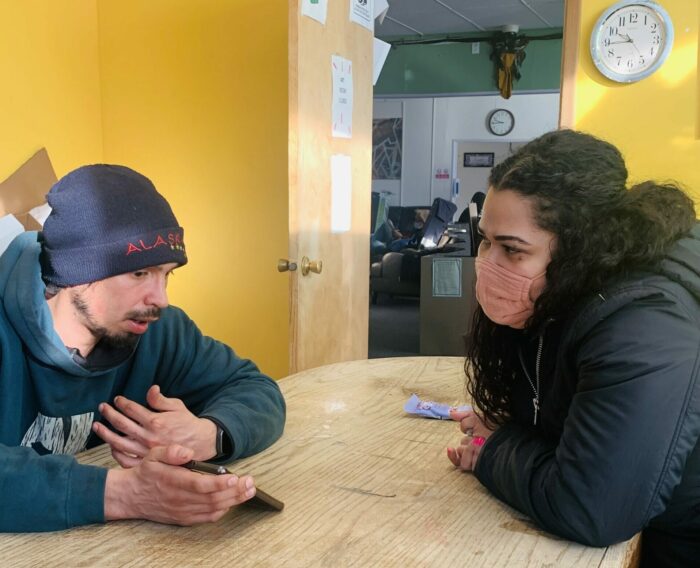 Helping our clients find housing and establish income are some of the most critical steps on their path toward permanent stability. When a client has housing and stable income, they can meet their basic needs independently. This opens the door to longer-term goals like planning for the future, restoring relationships, and finding healthy community.
During FY21, you helped Catholic Social Services grow the number of ways we help clients establish income and find permanent housing. Homeless Family Services played a leading role in Anchorage's housing efforts, housing 542 people—a full 39% of everyone housed in Anchorage in FY21. With an incredible amount of community support, RAIS helped current and former clients create stronger incomes by building and operating businesses through Grow North Farm and Fresh International Gardens (FIG), selling produce to local customers like you.
Learn about all the ways you supported our clients' journey toward housing and sustainable income.
---
Long-Term: Social and Emotional Wellbeing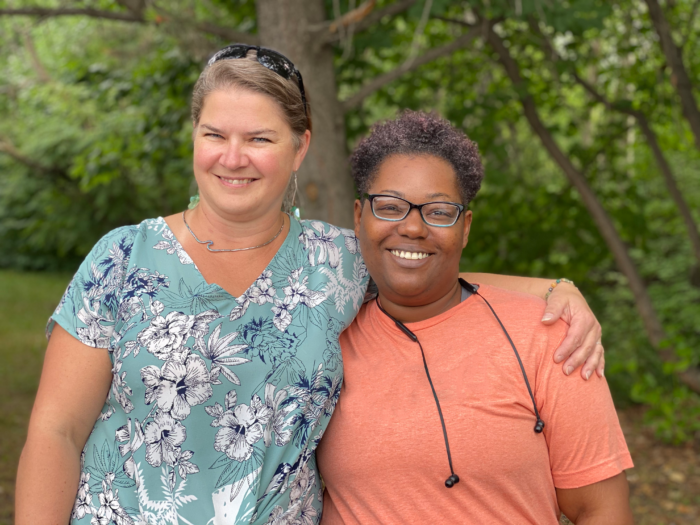 Permanent stability is so much more than four walls and a roof. A focus on social and emotional wellbeing through programs like Parent Cafés provides clients the tools and resources to manage life's unexpected twists and turns.
Your dedication to our community in FY21 provided the opportunity to innovate. Supportive Family Services developed new programming to foster long-term social and emotional wellbeing with a pilot run of Parent Cafés, a nationally used group teaching model. In the pilot program, client families participated in an 8-week class that taught strategies for parental resilience and stress management. Parents participated in large-group seminars and small-group breakout sessions, and had the chance to build connections with other parents in a similar place in their lives.
Read about the ways you're helping us support long-term wellbeing.
---
With your help, Catholic Social Services continues to grow, and we're excited about what the future holds. Thank you for making all of this possible and caring for our neighbors in need.