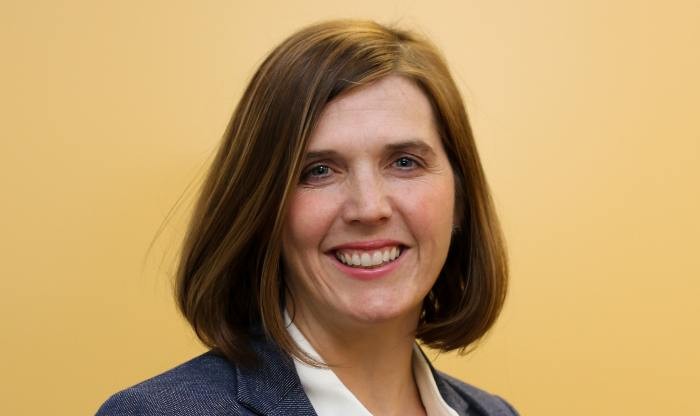 Lisa DH Aquino| September 2020 | Catholic Anchor
As summer 2020 comes to an end, and we prepare for fall, the realization that the COVID pandemic will not be going away anytime soon is evident.
We all held the general belief that with a strong effort and response, we could quickly stop this illness, but beating this pandemic requires a strong effort as well as time and persistence. It's important to change our mindset about the pandemic – battling this health crisis is a marathon and not a sprint. My hope is that we can recognize that each step we take in eliminating COVID is getting us to our destination of a healthy community. However, it is going to take many, many steps to reach our goal. To achieve that goal, we must take care of ourselves, listen to our bodies, and sometimes take a break. Most importantly, we must support one another in this long race.
I remember my first marathon. I ran it with my dad in Honolulu, Hawaii. I was so fortunate to have my dad there, but he hadn't trained with me. I had trained with my Uncle Ed here in Anchorage, but Ed could not come with us to Hawaii when the race came around. Because my Uncle Ed could not be with us in Hawaii, Ed ran a marathon distance in Anchorage on the same day. Ed did this by himself with support from my Aunt Sherri, supplying much needed water breaks. I share that story because I could not have run that race without my uncle – and even though he was not there with me in person, he was with me every step of the way.
The marathon of getting through COVID is difficult for all of us. It's especially difficult for those without a support system in the community or the resources to stretch through these challenging times. Simply knowing you have someone running with you, even if they aren't right beside you, can make all the difference in the world.
Right now, people in our community are worried. They are scared. Many are hungry. Catholic Social Services anticipates a greater need for food and more food insecurity this fall because our economy continues to be incredibly challenged, and many financial resources put in place over the summer have ended. Even though things can seem grim, I hope the community knows they are not alone. Catholic Social Services, St. Francis House Food Pantry and our Heroes of Hunger are here with you and ready to supply you with food for your family.
Our Heroes of Hunger have been working all summer to ensure food is available to people in need in our community. Over the summer, we have seen a high demand for food support and a substantial increase in the number of new households seeking food support. This tells us that COVID and this economy is affecting our neighbors – they are reaching out. Our Heroes are here. They have kept St. Francis House open all summer, providing food through all waves of COVID responses. They have kept us stocked with food and continued to donate to make sure our doors are open, and we can get that food to the people. Our Heroes are our staff, our volunteers, our donors, and our clients who help each other every day.
September is Hunger Action Month, and we want to celebrate the Heroes of Hunger, who make St. Francis House operate every day. They are running the race right alongside all the people in need during this marathon, and we are so grateful to them. Thank you to Uncle Ed, and each of our Heroes. You inspire us and are keeping our community fed and keep our community running through this challenging time.
To join our Hunger Heroes, you can donate to St. Francis House Food Pantry, volunteer at the food pantry, or drop off canned goods on Fridays. Thank you for being a hero.