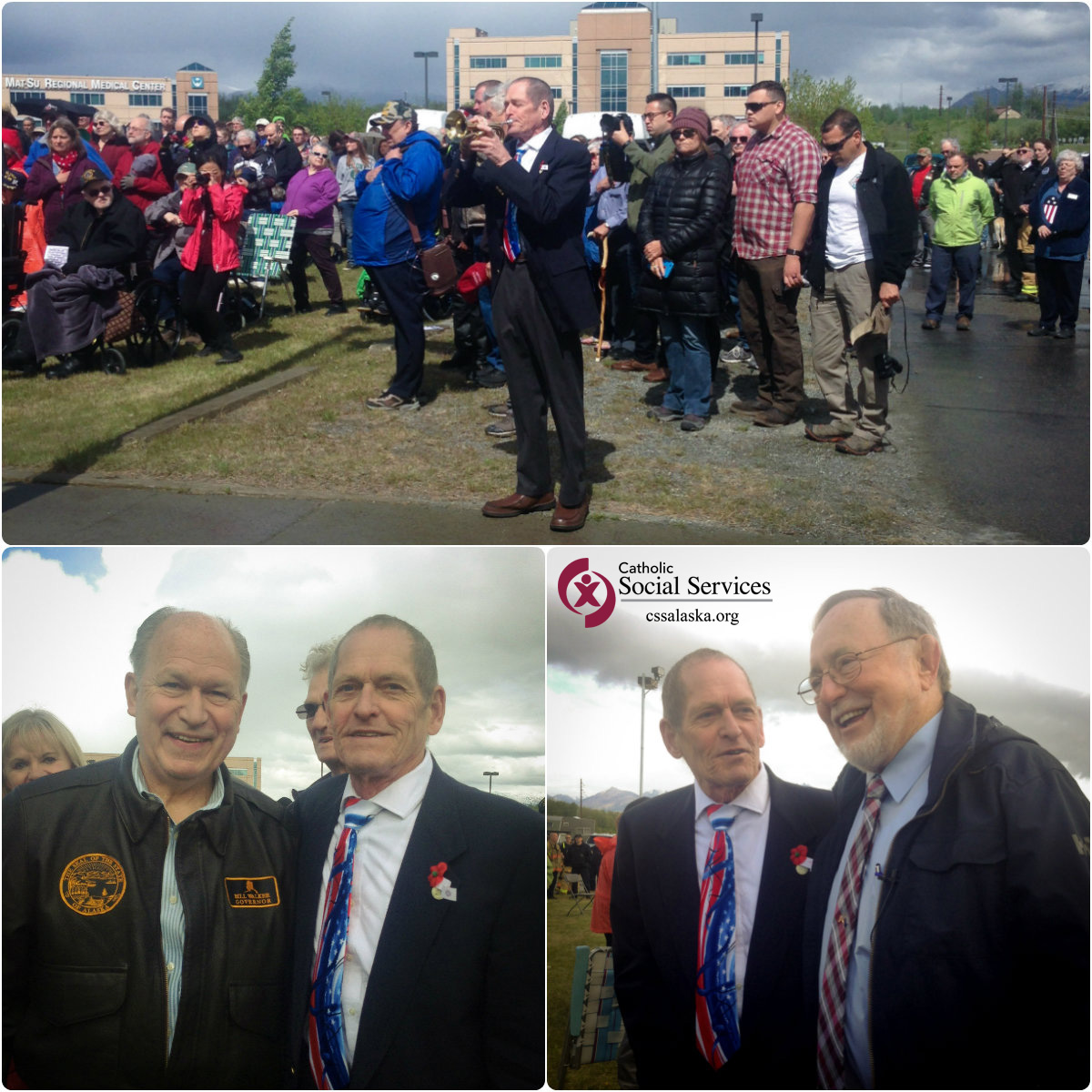 Our very own Phil Munger is a US Army Veteran and a Catholic Social Services Case Manager. For decades, he has been performing Taps at patriotic events, and at individual memorial services for deceased Veterans. As a member of Bugles Across America, he works with the group to provide buglers at as many memorial events for individual veterans as possible.
On this Memorial Day, Phil participated in two Memorial Day events in the Mat-Su Valley—his 378th and 379th public renditions of Taps, the 24-note bugle call.
At 10:30 am on Memorial Day, the City of Wasilla honored Veterans interred at the Wasilla Aurora Cemetery. This year, the Choir and Chamber Choir from Wisconsin Lutheran College sang three songs, including Amazing Grace. Phil played Taps as part of the honor guard.
At 1:00 pm on Memorial Day, the American Legion Susitna Valley Post 35 hosted a well-attended ceremony at the Mat-Su Veterans Wall of Honor and the late morning Aurora Cemetery event.
"After playing Taps at the Wall of Honor ceremony, Rep. Don Young—who had delivered the keynote address—and Gov. Bill Walker thanked me for playing. As usual, it was an honor to do this," says Phil.
You can support our men and women in uniform and their families through Supportive Services for Veteran Families (SSVF) at Catholic Social Services. SSVF is part of Homeless Family Services and is made up of case managers like Phil who work to identify and address barriers, increase self-sufficiency, and secure permanent housing for veterans and their families.