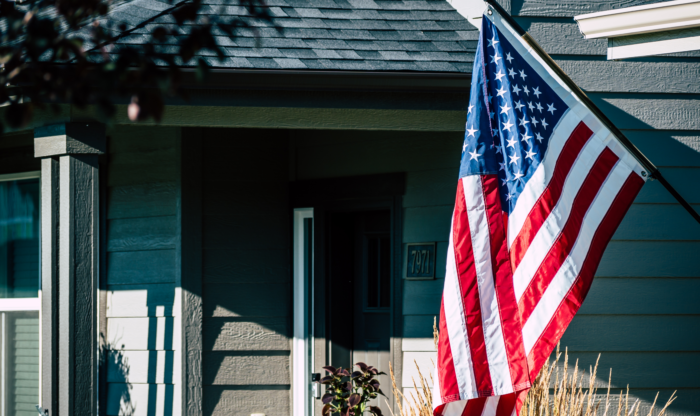 Alaska – the Last Frontier
For many, it's a place that holds the promise of new beginnings and hope. For Nancy and Ryan, that was exactly the case.
Ryan served in the Marine Corps out of High School and was living in San Diego with his girlfriend, Nancy, when he was injured working in a welding shop.
Ryan's injury prevented him going back to work. Soon, he and Nancy missed payments. They lost their housing and knew that San Diego didn't hold any promise for them. The cost of living in California was continuing to rise, and competition for jobs was tough. They started looking for other options.
Nancy's job offered employment in Alaska, and with the promise of a fresh new start, they decided to take the opportunity and go.
The couple drove their van to Anchorage, where they hoped to find better circumstances.
After arriving in Anchorage, they found that housing was hard to come by. They were staying in their car most nights. "I never thought we'd be homeless. I felt like everyone would think we were lazy, and nobody would help us." Nancy said, reflecting on the situation. "The last thing we thought we'd be is homeless. When we found ourselves in that position, it was hard and embarrassing. Everything became hard – using the restroom, taking a shower"
Finding support with Veteran Services at CSS
That's when Ryan connected with Catholic Social Services Supportive Services for Veteran Families Case Manager, Yvonne. "Yvonne has been someone who has been so helpful throughout the way. I've never experienced someone who is so kind, patient, and never judgmental", said Ryan.
Yvonne worked with the couple to help them get their feet under them. She connected them to food pantries. Thinking about the food resources, Ryan noted that without that resource they wouldn't have eaten some days. Yvonne also helped them find housing, and they soon moved in.
A bright future and new beginnings
The future is bright for Ryan and Nancy. They're both employed, and Ryan is working on getting into the police academy. Nancy is completing her degree and becoming a nurse. Oh, and they're new parents! The couple welcomed their first baby into the world at the end of October. Nancy and Ryan know that all this is possible because they have a strong foundation: "We now finally have a chance to do all this stuff because we are way more stable."
Nancy and Ryan are now proud Alaskan parents, fulfilling their dreams of living in the Last Frontier, thanks to their determination, perseverance, and a little help from Yvonne and SSVF. "We wouldn't have made it without the help of people in Alaska and Canada that helped along the way. We appreciate Alaska. We are glad to be a part of the program, and we are glad to be here."
CSS is honored to be able to work with and serve veterans like Ryan, and their families. Thank you to all veterans for your hard work, courage, and dedication. Thank you also to all the veteran families for your support and sacrifice.
Having veterans and veteran families like Nancy, Ryan, and new baby River  make Anchorage a better place, and we are so glad to have them as neighbors.