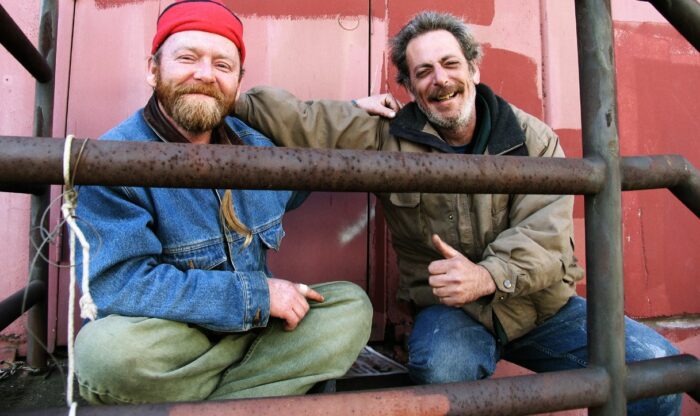 Providers and residents across our community have taken a renewed focus on the issues of housing and homelessness, working hard to meet the needs of our neighbors. Through years of experience and the collaboration between partners, we know that the answer to homelessness is complex, requiring a place to connect all levels of care. Basic needs like hygiene and access to a phone, services like case management and employment, along with medical care, housing, and so much more, are all equally critical elements on ones path to permanent stability – and often these services require a high level of coordination, planning, and persistence to take advantage of.
For many of our neighbors experiencing homelessness, transportation issues can be a barrier to receiving the full continuum of care they need to move forward on their path to permanent stability. In light of this, Catholic Social Services, and our partners, are excited to announce that we are bringing together services and support from all providers across Anchorage under one roof at our new 3rd Avenue Resource & Navigation Center!
With support from Weidner Apartment Homes and the Rasmuson Foundation, the building which the new program will reside has undergone major renovations and will offer a wide range of services. This will be the first resource center of its kind here in Anchorage and will provide a place for adults experiencing homelessness to meet a variety of needs – such as taking a shower or charging their phone, or fulfilling long-term needs, such as housing support, employment services, case management and more.
As the name suggests, the new building will be located on 3rd Avenue, near our Brother Francis Shelter, and will be a 'one-stop-shop' resource center for adults experiencing homelessness. CSS has found that clients often have multiple needs at any given time which need to be addressed quickly – anything from food insecurity, unstable housing, medical issues, or a number of other challenges.
In the past, this meant many found themselves going to several different places around the city, over the course of days or weeks, to have needs met – an inefficient system which made it more difficult for someone experiencing homelessness to get the support they need. The new center will represent the entire continuum of care in one location, so instead of taking the bus to multiple appointments, clients will be able to simply walk down the hall to get the help they need.
Along with CSS staff, personnel from Neighborworks Alaska, Anchorage Project Access, Division of Vocational Rehabilitation, Anchorage Coalition to End Homelessness, Net2Ladder, and Nine Star Education & Employment Services, among others, will be available to meet with anyone who comes to the center looking for connection to services. Providers from across Anchorage specializing in the areas of housing support, healthcare, behavioral health, public assistance coordination, employment services, and case management will be represented at the center.
In the event someone has an appointment with a provider in another location, the center will also have the capacity to provide transportation assistance to make sure they make their appointment. The daily connection between program staff and clients provided by the new center will be an opportunity for service providers to foster relationships of trust and help client's with building up their own support networks – a key factor in transitioning out of homelessness.
The 3rd Avenue Resource & Navigation Center's opening marks a turning point for the city of Anchorage in how we as a community have committed to addressing the needs of our neighbors. By meeting the needs of adults experiencing homelessness wherever they are on their path to permanent stability, we can move one step closer to breaking the cycle of homelessness. Catholic Social Services would like to extend a huge thank you to all of our partners who diligently worked to make this project possible, with particular thanks to the Rasmuson Foundation and Weidner Apartment Homes, without whom this project would not have been possible.