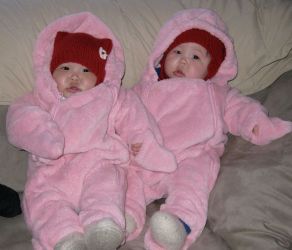 For a birth family that struggled with infertility for over ten years, Catholic Social Services' adoption support was the right path to becoming parents.
They had several in-vitro fertilization treatments and tried donor eggs before coming to the Adoption Services Adoption Workshop. They took the class and decided that adoption was an avenue that would work with their family. They scheduled the home study interviews for January and by June they had been matched with a birth family.
The adoptive family has an open adoption and shares a relationship with both the birth mother and the birth father. The birth mother and the birth father had ended their relationship long before the birth mother came in to make a plan of adoption, but they were able to come together and make a decision in the best interest of their child.
Our Adoption Support Programs
Our staff are ready to help you answer questions about adoption, including options such as infant, special needs and adoption from foster care. We can also help families by offering post adoption support.
Help Our Adoption Services
There are several ways to help CSS with our adoption support programs, including donating crucial supplies and making financial contributions. Maybe we'll see you at one of our events! Learn how to get involved.
Contact Us
If you need adoption support or have questions about the adoption process, we are here for you. Please reach out to us today to confidentially discuss your options and get more adoption resources.
Tami Jo Watson, MS
Pregnancy Support & Adoption Services Program Director
tjwatson@cssalaska.org
907-222-7316 (office)
907-258-1091 (fax)