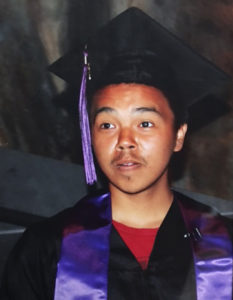 Charlie Elder House is voluntary, long-term residence for homeless teenage boys ages 12 through 19. Boys learn to live independently, achieve academic success, maintain positive relationships, and contribute to the community. The house provides a therapeutic environment, case management services and counseling services in cooperation with Denali Family Services.
The program enables each young man to complete high school, obtain employment, and develop the necessary life skills to live independently.
The home has an on-site house parent, around-the-clock staffing, case managers and access to counseling services. Charlie Elder House can accommodate up to 5 teens at a time.
At Charlie Elder House, staff apply the Transition to Independence Process (TIP) model toward self-sufficiency. The TIP model focuses on youths' strengths, allowing them to practice life skills, and encourages youth empowerment. Not only do youth choose their own path—a path that will lead them where they want to go—but they will also gain confidence in themselves and their ability to direct their own future.
If you are considering placing a child in Charlie Elder House, this will help you make the decision about the services you want for your child, and will help you understand the care your child receives if he enters the program.
Find out More about Charlie Elder House
Charlie Elder House Program Brochure
Contact Benita Stepp, Program Manager at 907-277-8622 or email her at bstepp@cssalaska.org with any questions about Charlie Elder House.
Partner Agency Links
Denali Family Services
Anchorage School District Child in Transition Program
Covenant House Alaska