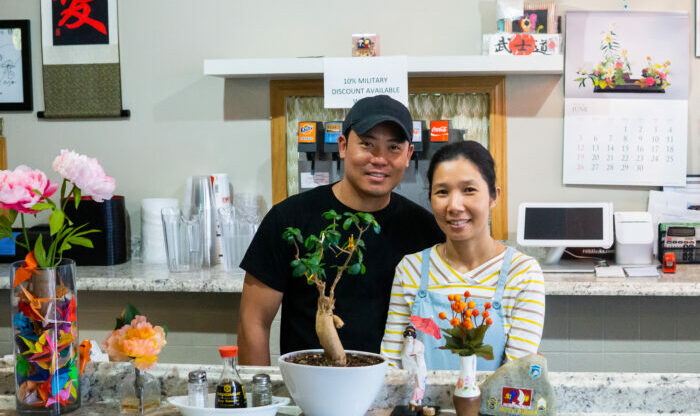 A decade ago, Naw Naw and Lu arrived in Anchorage from Burma, unfamiliar with the language, the culture, or the cold harsh winters. Ten years later, they're experienced restaurant owners giving back to our community, raising their family together.
In January 2011, Naw Naw and Lu landed in Anchorage for the first time, forced to leave their home in Burma behind. Refugee Assistance & Immigration Services (RAIS) met them at the airport and began helping them resettle into their new lives in Alaska.
Neither Naw Naw nor Lu spoke English. They'd never seen snow before. They'd never experienced a cold climate.
Despite the challenges, they worked hard to forge new lives in Alaska. RAIS staff helped them find housing, learn English, and find employment. Naw Naw's first American job involved cleaning and maintenance in a fast-food restaurant. As his English proficiency grew, he worked his way up in the food industry, from working at a military commissary bakery to operating a deli to eventually becoming a sushi bar franchisee. By 2017, Naw Naw owned two franchised sushi restaurants and Lu was working in medical services. Despite their success, they both wanted a way to spend more time with each other and their children.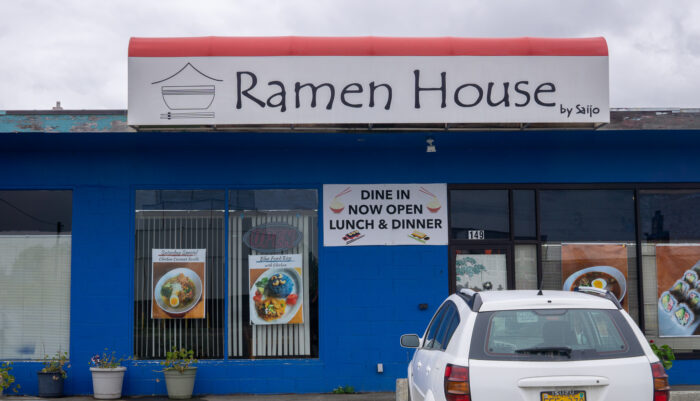 Looking for more family time, Naw Naw and Lu sold the franchises, quit their other jobs, and at the start of 2022 purchased The Ramen House at 149 East Fireweed Lane. Together, they've been running the restaurant for the last six months.
The Ramen House has a handful of employees, including several RAIS clients who've arrived in the last year. Naw Naw and Lu are passionate about showing those new arrivals the same opportunity and generosity they found 10 years ago. Beyond teaching their employees to cook, Naw Naw and Lu work with RAIS staff to help their employees learn English, absorb American culture, and learn how to navigate in Anchorage. Naw Naw knows from experience that resettling is very challenging. "I tell them, 'Hey, this is a new home. We are the same here,'" he says, "We are like family."
With employees and dishes from all over the world, The Ramen House has become a fusion of cultures. Naw Naw and Lu purchased the recipes as well as the building, but they've also added their own dishes as well—serving a mixture of Japanese Ramen, Burmese specialties like Blue Fried Rice, and even sushi. On the wall, an illustration shows Burma and Alaska as two faces looking at each other. Lu thinks of it like a father looking at a son—a representation of the inter-connection The Ramen House represents.