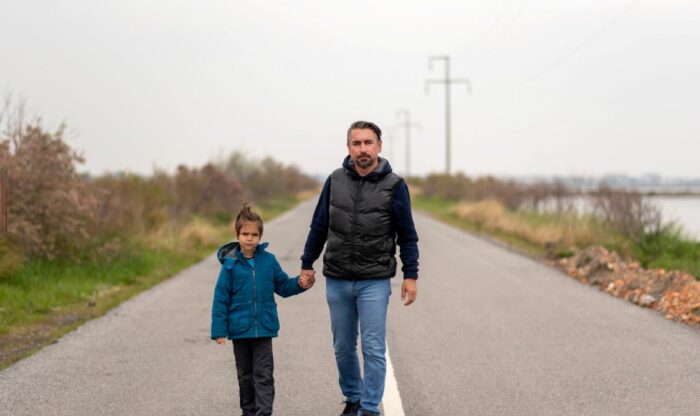 Personal identification documents are an often overlooked, but integral part of navigating modern life. They are so essential, yet so ubiquitous as we navigate from day to day, that we can sometimes forget all of the different activities we use them for. For example, you need an ID to rent a house or to apply for a mortgage. You also need an ID to access healthcare services, to buy a variety of age restricted products, to get on a plane, to drive or buy a car – the list goes on. IDs not only signal someone's identity, they also provide someone with a measure of independence.
That's why the bill passed by Alaska's legislature in May, guaranteeing identification is issued to people leaving prison, is so important. The independence gained by having an ID is an essential first step to ensure formerly incarcerated people have the documents they need to re-enter society – and find permanent stability. According to a report from the National Conference of State Legislatures, 'Valid identification is a pivotal component to acquiring many other elements of reentry that have proven successful at reducing recidivism, such as employment, housing, and education.'
One former guest at Complex Care, Sam, shared with us the challenges he faced without an ID when trying to successfully re-enter society. Before his stay at Complex Care, Sam was released from prison into a world with many unknowns – and without a photo ID from the state to access the many services he would need to smoothly transition back into public life. At the top of his list of needs was accessible housing. Having mobility issues and a criminal record made it extremely difficult for Sam to find appropriate housing, although he began looking months before he left prison. In addition, his lack of transportation and a state issued ID made apartment hunting even more difficult.
Then Sam came to Complex Care. He expressed feeling extremely grateful that programs like Complex Care exist in Anchorage – a shelter where someone with mobility issues can stay while searching for housing which fits their needs. Sam shared that his stay at Complex Care was eye opening – his first time at a shelter was a new experience which expanded his idea of who stays at emergency shelter and why.
Senate Bill 119, introduced by Sen. Robb Myers, R-North Pole, is in the process of being reviewed by Gov. Dunleavy. The Anchorage Democrat, Rep. Andrew Gray, was quoted by the Anchorage Daily News as highlighting identification's role in a formerly incarcerated person's ability to find housing, employment, and medication, stating, "Photo IDs are something we take for granted until we don't have one."
Thankfully, Sam was able to finally obtain his identification documents and found accessible housing in an assisted living facility this past spring. On move in day at his new home, he was helped by his CSS case manager, Kennedy Tali, and friends from his faith community. He showed his gratitude to Complex Care staff by coming by the facility to drop off a generous donation within the first month of being rehoused. He also stated that he has a lot of respect for the staff and their positive attitude!
Stories like Sam's remind us of the human element behind the policy decisions we hear about every day. As a community, we can ensure our neighbors have the best chance for success by supporting decisions like these that increase access to services for all Alaskans!
***Former client name has been changed for privacy purposes.