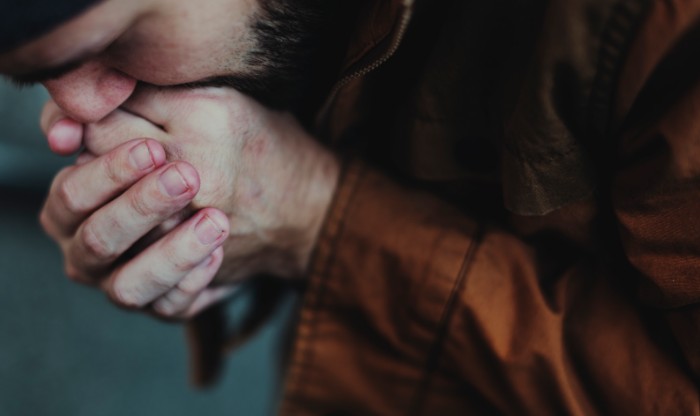 Author: Ben Kesslen
Published September 22 by NBC News
---
Excerpt:
Allan Lamprey had been homeless for almost all his adult life. Struggling with substance and alcohol use, he moved around the country, from his home state of Virginia, to Maryland and then out to California. Eventually, he made his way up to Alaska in 2008.
Lamprey found himself in Fairbanks, the hub city of Interior Alaska with a population of just a little over 30,000, where the average January low is minus 19. Winter hit him hard.

"It was something I had never experienced before," Lamprey, 60, said. "It's hard to live when it's 40 below."

A worker from a 12-step program found Lamprey in the woods with a 12 pack of beer in his hand, and asked him if he wanted help. Eventually, he got sober and linked up with the Fairbanks Rescue Mission, a local homeless organization, to get shelter and work.

Lamprey started as a cook, became a shelter manager, and now directs the recycling center the mission runs to help homeless people get job experience.

"If it wasn't for the mission, I'd be dead," he said.

But stories of rehabilitation and success, like Lamprey's, might soon become increasingly rare in Alaska, advocates for the homeless warn.

In a vast state that dwarfs California in size and where freezing to death is a very real threat, Alaska faces unique challenges in tackling homelessness. In its few cities, more commonplace homelessness problems are exacerbated by the weather and a lack of statewide infrastructure. But with sweeping budget cuts made this summer across the board by Republican Gov. Mike Dunleavy, resources for homeless services have been stretched even thinner. This summer, shelters in Anchorage had to close during the day, putting mothers out on the streets with their children at 8 a.m., with operators having to make the tough decision of who could stay and who had to leave.

In rural areas, building homes is so expensive that the only way to stave off homelessness is by living in overcrowded houses. In the most remote parts of the state, 15 people sleeping in a 700-square-foot home is not uncommon, often leading to health issues.

Advocates and nonprofits have spent years studying and trying to tackle what they call Alaska's two-pronged homelessness crisis. Put simply, they need more money. But as the state cuts back, they worry about how they'll continue to hang on to the services they offer and keep the people they serve warm.