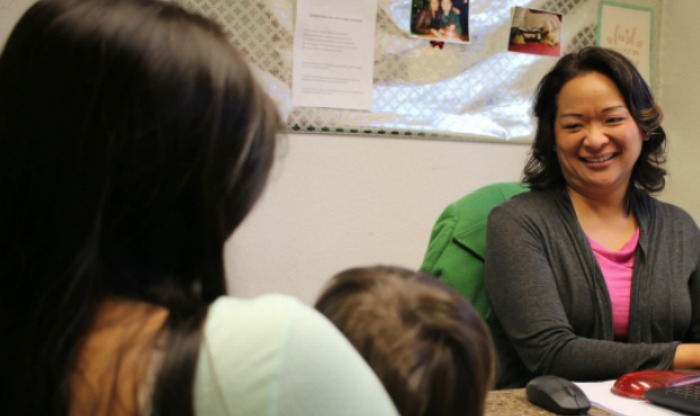 Walking into a shelter for the first time can be intimidating.  At Clare House, our case managers make it easier, though.  They connect clients to services and help hem navigate the path moving forward.  One of the best things our case managers offer is employment assistance.  They work with clients to find jobs that enable them to support themselves and their families.
Sherilee, a case manager at Clare House, has helped many women over the years prepare for the workplace and find jobs that match their skills.   Not only does she help them with their resumes, but she advocates for them by working with employers to place clients and empowering the women to gain financial literacy.
Sherilee has helped change many women's lives.
Recently, a client came to Clare House, and Sherilee started helping her get back on her feet.  During this woman's time here, she attained her driver's license. secured full-time employment, opened a savings account, paid off past debt, and saved enough money to search for permanent housing.
The woman began applying for jobs too, but she was not getting any call backs.  Sherilee worked with the woman to update her resume and recommend work that was suited to her abilities.  Soon after, the woman had several interviews.  Then a non-profit organization offered her a position that allowed her to serve others who were facing similar — or even worse — issues than she had.  She was happy to be able to change her future and to start helping other women change their futures too.