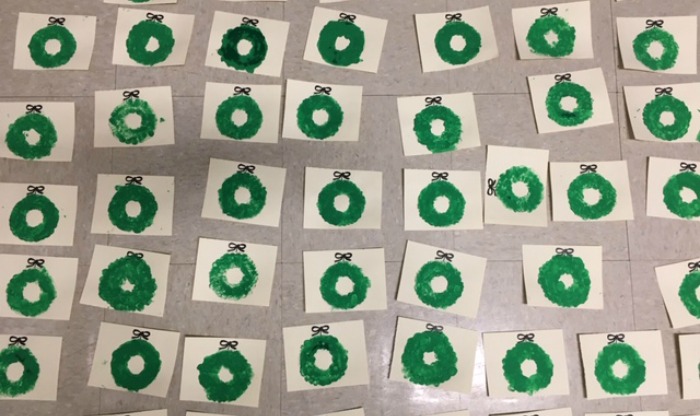 Your generosity and kindness toward Catholic Social Services during the Holiday Season has been humbling.  We are immensely grateful to everyone who has donated to our neighbors in need – whether gifts, time, or financially.  Your support helps restore hope to thousands of Alaskans.
Because of you, our family, friends, and neighbors in Anchorage are achieving permanent stability through housing, getting food to eat, finding forever families, securing jobs, receiving support, and opening gifts on Christmas.  Thank you!
Anchorage Yoga and Church of Love
More than 85 participants came together to welcome back the light by moving through 108 sun salutations.  Anchorage Yoga and Church of Love hosted this event to raise money for Clare House, collecting more than $2,000.  You can read more here.  Thank you!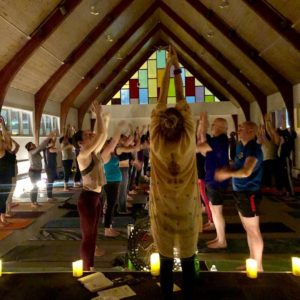 Brother Francis Shelter Advisory Council
Members of the Brother Francis Shelter Advisory Council helped to collect, wrap, and disseminate gifts to all of our guests on Christmas Eve.  Everyone had something to open that could keep them warm and clean this winter.  Thank you!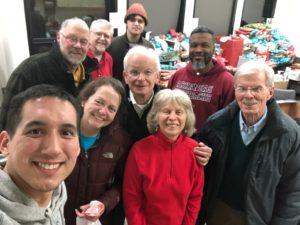 Calista Corporation
Calista Corporation and subsidiary employees are providing Welcome Home Baskets to families transitioning out of homelessness, thanks to Homeless Family Services' Path To Independence program.  They are collecting items from a list until January 19, 2019.  Thank you!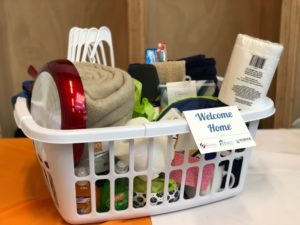 ConocoPhillips
The North Slope Integrated Ops Team at ConocoPhillips collected and delivered many toys for Family Disability Services' families.  The staff had fun wrapping them up and giving them out.  Thank you!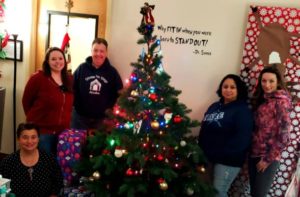 Denali Federal Credit Union
Employees from Denali Federal Credit Union donated bags and bags of warm clothing, which will go to clients in all our programs.  Coats, hats, gloves – you name it, they gave it.  Thank you!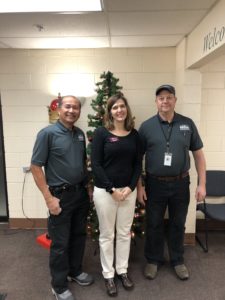 Helping Holidays
Twenty-six families from Family Disability Services and Homeless Family Services were sponsored by friends, families, churches, and businesses across Anchorage.  Together, they helped make these people's holiday something special.  Thank you!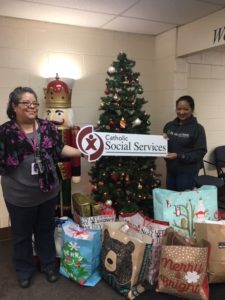 Keller Williams
Keller Williams and the Unity Home Group held a winter-gear donation drive for Brother Francis Shelter and Clare House — and they made sure Santa paid a visit for those who came out!  Thank you!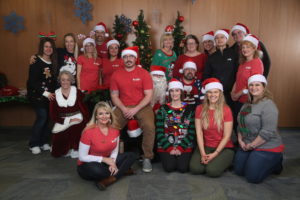 Roger's Park Elementary
Second graders at Roger's Park Elementary made gift tags for guests at Brother Francis Shelter.  Their beautifully painted green wreaths and encouraging notes are sure to bring smiles to the faces of the people who receive them.  Thank you!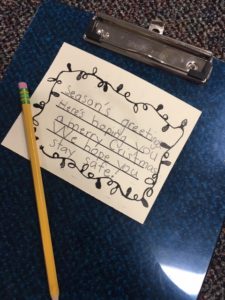 Scared Scriptless
Scared Scriptless, a local improv comedy troupe, donated all proceeds from their December show — over $1,500 — to Catholic Social Services.  Their rollicking, holiday-themed show kept the audience merry, bright, and in stitches.  You can read more here.  Thank you!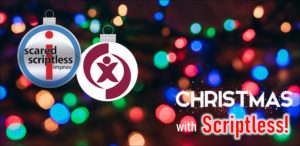 Skinny Raven
Skinny Raven and participants from their Pub Run donated towels, which went to clients of Refugee Assistance & Immigration Services, and toys, which were available to programs like Pregnancy Support & Adoption Services.  The best part?  Everyone wore ugly sweaters!  You can read more here.  Thank you!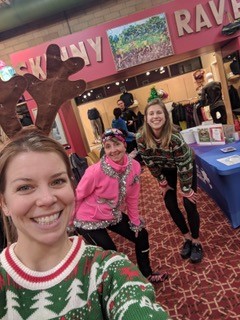 Thank you again to everyone who gave — whether in time or gift!  You restored hope to many, many people this Holiday Season.
Check out stories about some of this support, featured on Alaska Public Media's Hometown Alaska and Talk of Alaska.  See all press stories on CSS in the Media.