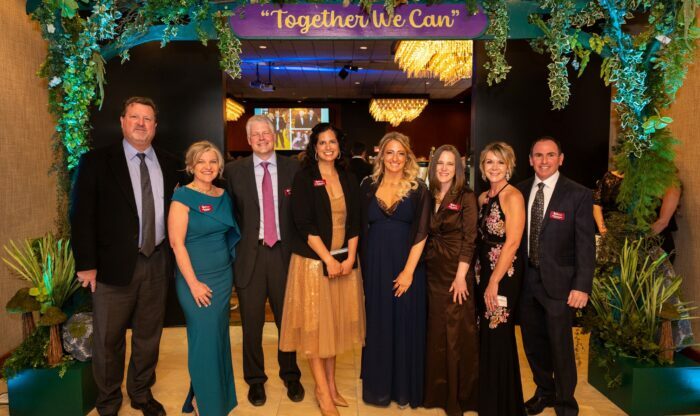 This year's 31st Annual Wilma Carr Charity Ball was an incredible success, thanks to all of our generous donors and supporters.
On Saturday, May 7th, we were thrilled to join 350 supporters at The Hotel Captain Cook for a night of supporting the moms and kids at Clare House. This year's theme was Together We Can: A Safe Place for Kids, reflecting on the safe refuge that Clare House can be for children during uncertain times, providing them a safe place to learn and grow while their parents establish permanent stability.
Altogether, this year's Charity Ball raised more than $375,000 for Clare House, ensuring that it will remain a safe haven for children and families for generations to come. Thank you so much to all of you who attended or helped staff the event. We could never do this work without your support, and we are honored to work with such passionate and dedicated people.