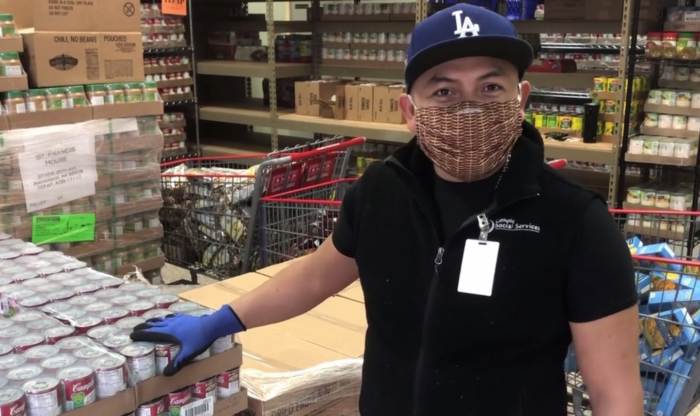 In response to COVID-19, St. Francis House Food Pantry has converted to a fast track pantry. Bronwen Nicholls, St. Francis House Food Pantry Director, and Jose Urrutia, Food Pantry Coordinator, took time to explain what this transition means to clients and staff.
Pre-packaged food boxes are available for pick up at St Francis House (3710 E 20th Avenue Anchorage, AK 99508) during regular hours, Monday through Thursday 9:00a – 1:00p, and the third Wednesday of each month from 4:00p – 6:30p. Saint Francis House has also added senior only pantry hours from 1:30p – 2:30p Monday – Thursday.
Shoppers should continue to bring their ID when visiting the pantry. First time shoppers will be asked to complete this form upon arrival. Shoppers may bring the form already completed or fill it out when they arrive.
Learn more about St. Francis House Food Pantry or donate today.