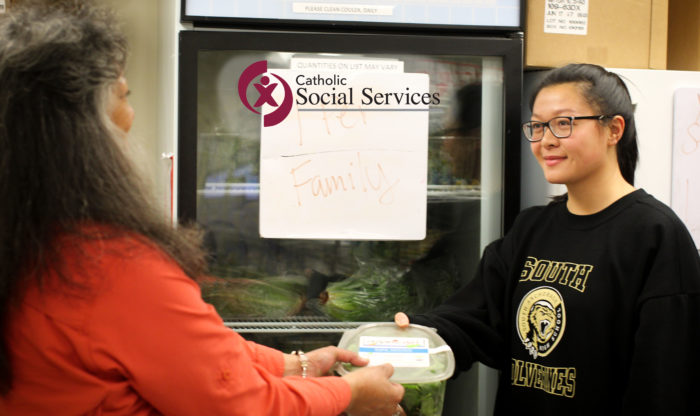 Happy National Volunteer Week!
We want to send out a huge thank you to the countless volunteers who spend their time, resources and skills to help make Anchorage a better place by volunteering with Catholic Social Services. THANK YOU! Without volunteers, Catholic Social Services could not do what we do!
Monday we are specifically celebrating volunteers who work with St. Francis House Food Pantry!
Did you know the food pantry has at least 10 volunteers each day? Volunteers spend their time welcoming and checking in those in need of food, shopping with clients, stocking food items and keeping files up to date. Thank you St. Francis House Food Pantry volunteers! We appreciate all you do!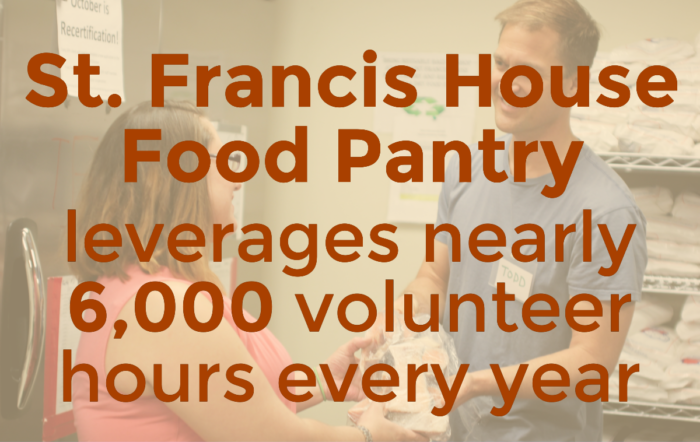 It's only Tuesday but it's still National Volunteer Week! Tuesday we are sending a special thank you to the volunteers at Brother Francis Shelter!
It has hundreds of volunteers supporting the homeless population here in Anchorage. Brother Francis Shelter volunteers spend their time prepping and serving meals, washing guests' feet, listening to personal stories, hosting bible studies, cleaning and working in the Caring Clinic! We appreciate all you do and love how each of you care so deeply for those in your community. Keep up the great work!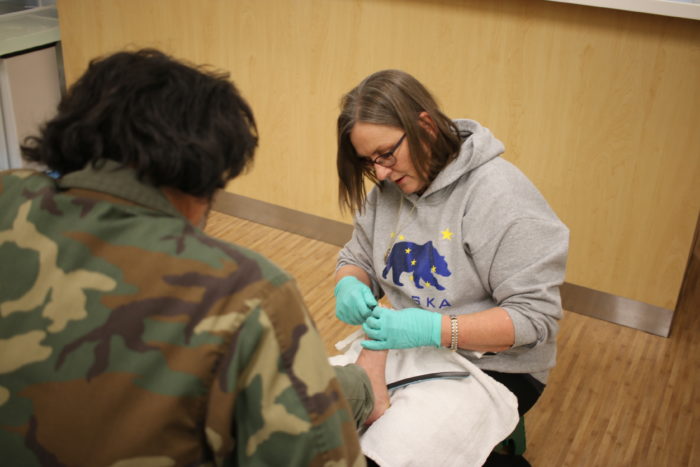 On Wednesday we highlight the volunteers with CSS Refugee Assistance & Immigration Services (RAIS). RAIS has over 150 volunteers dedicated to welcoming new refugees into the Anchorage community.
RAIS typically welcomes about 100 refugees to their new home in Anchorage every year. Volunteers make the transition a bit easier for RAIS clients by making welcome signs, teaching English, preparing meals, connecting refugees to resources, helping them find a job and donating!
It is amazing what volunteers can do! Thank you to all the RAIS volunteers who spend so much of their time welcoming refugees! You make Anchorage a welcoming and warm city for everyone.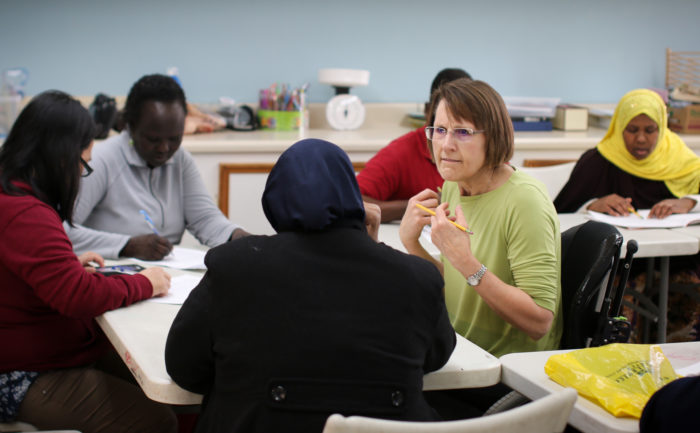 Today we celebrate Clare House for #NationalVolunteerWeek! With over 200 volunteers, Clare House supports women and children in need of a home by providing daily meals, childcare, professional classes, and many donations including a variety of household items, clothing and toys for children!
Thank you Clare House volunteers for all you do! We love and appreciate your spirit of compassion and generosity!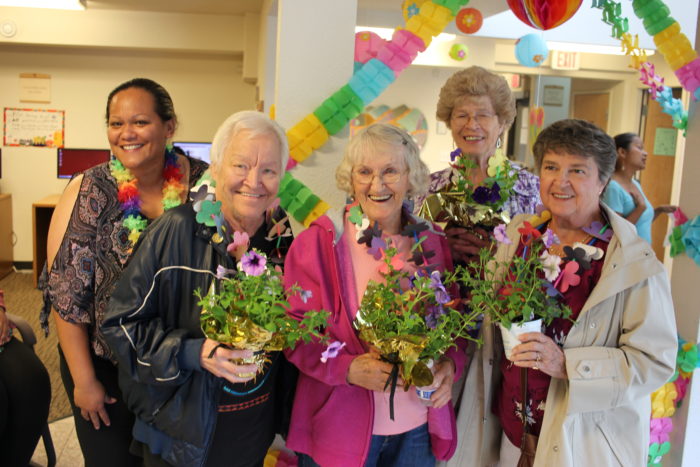 National Volunteer Week has officially ended, but we want to send a very special thank you to all current and past AmeriCorps members who have spent their service years here at Catholic Social Services. AmeriCorps' mission is to strengthen communities and develop leaders through community service and that is exactly what each and every CSS AmeriCorps member has done.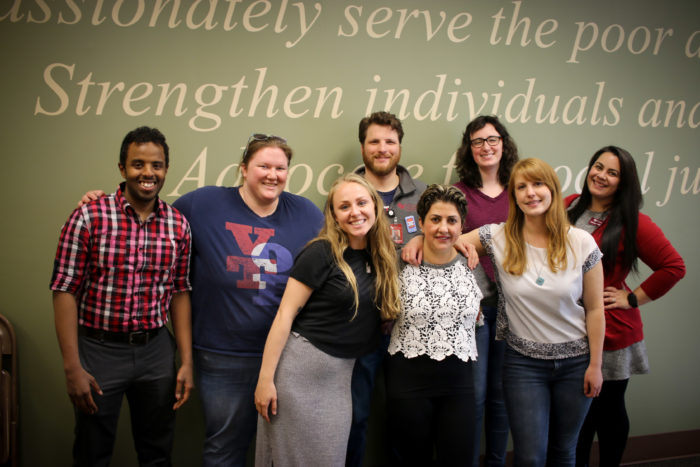 Thank you AmeriCorps volunteers for working every single to day and tireless hours to help strengthen the community here in Anchorage. Your work is aligned with Catholic Social Services' mission to compassionately serve the poor and vulnerable in our community. You make Anchorage a better place for all!
Thank you to all volunteers for your support of Catholic Social Services. You make it possible for a families, veterans and adults experiencing homelessness to find a place to call home!
Are you interested in volunteering? Apply online or call 907-222-7335. Thank you!