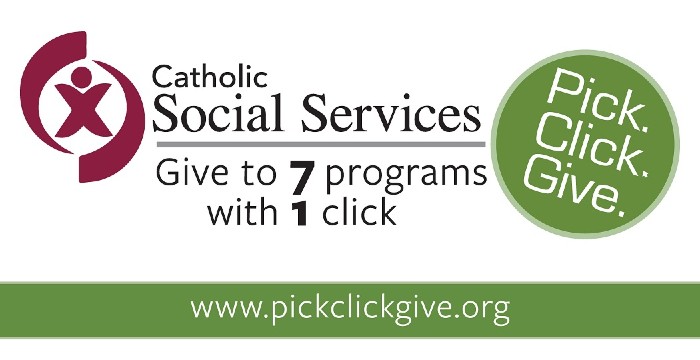 Pick.Click.Give.Casts, a podcast from Pick.Click.Give, invited Catholic Social Services Development and Community Relations Director, Tricia Teasley to join them to discuss Catholic Social Services programs, the impact of our volunteers, how donations help, and more.
About Pick.Click.Give
Pick.Click.Give allows Alaskans filing for their Permanent Fund Dividend (PFD) online to donate a portion or all of their dividend to eligible charitable and educational organizations. You can apply for your PFD as well as donate a portion or all of your PFD at the Alaska Permanent Fund Dividend Website.