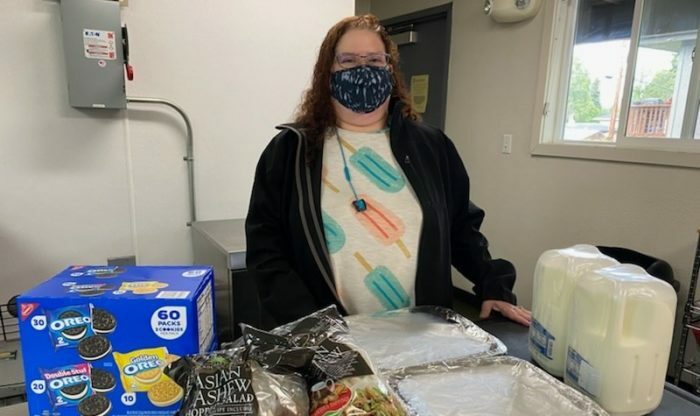 Every day of the year, Meals Team volunteers make and deliver meals to Clare House for the moms and kids staying there. All of those meals and deliveries take a lot of coordinating, which is why we are so grateful for Marlana.

As a pre-med student, Marlana used to regularly volunteer with Brother Francis Shelter for events like the Foot Clinics. But when COVID put many of those events on hold, Marlana looked for a new way to help out.
A little more than a year ago, Marlana took over the role of coordinating the Meals Teams for Clare House, organizing the rotation of 35ish volunteers that provide moms and kids at Clare House with nutritious meals each day. Most volunteer groups cover one day per month, and Marlana reminds them when their day is coming up, checks in on how they're doing, and answers any questions they might have.
Volunteers range from church groups to families to businesses, even a group of moms at JBER. Marlana enjoys the relationships she's developed with many of them as they chat about upcoming needs, unique requests, or ways to make the meals fun and timely to suit upcoming holidays and events. All of the Meals Teams put lots of thought into what they make for the moms and kids each month.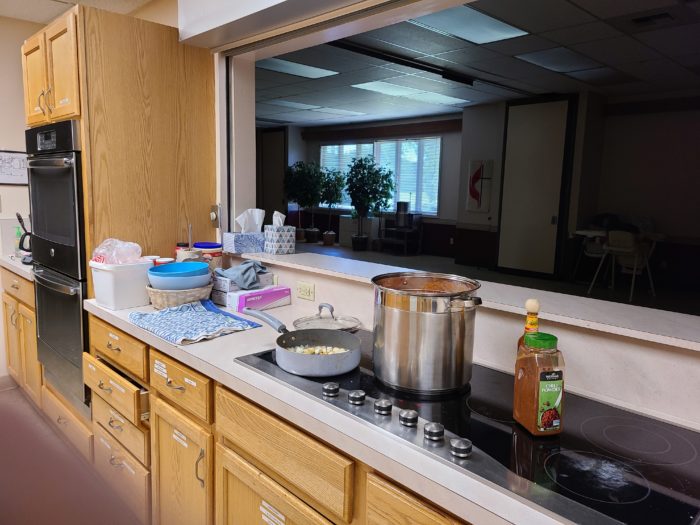 Meals Teams have been a great way for volunteers to impact the lives of the people at Clare House. Jeanne, from St. Mary's Episcopal Church, says that the whole church supports their Meals Team's mission: "Volunteer cooks, shoppers, delivery, and funds for food are given with love and appreciation for the opportunity to serve." Another volunteer, Meghan, says, "Making meals for Clare House has allowed me to continue my love for sharing food with others during a time when that has been generally limited!" Jenn, who has been delivering meals to Clare House for several years with her church, says, "Outreach is important and I want to help others. It's what Jesus told us to do."
Even though most volunteers only spend a few hours a month on the Meals Team, having consistent volunteers makes a MASSIVE difference for everyone at Clare House. Food is a basic need, and knowing that our volunteers have it covered lets moms and kids focus on working toward permanent stability. At Catholic Social Services, we are incredibly thankful for our dedicated volunteers who are serving and strengthening our community.

If you would like to be involved in a Meals Team, let us know! We are looking for monthly volunteers to prepare meals for the guests at Brother Francis Shelter and would love to get you connected. To find out more, email Katie at kgordon@cssalaska.org.
---
ConocoPhillips Alaska is celebrating our community's generosity with a $100,000 grant to Clare House. You can further build the Clare House legacy with your own contribution, and ConocoPhillips will match it.
To double your impact and give hope to the moms and children at Clare House, click the button below.