World Refugee Day is an international day designated by the United Nations to honor refugees around the globe, celebrating the strength and courage of people who have been forced to flee their home country to escape conflict or persecution.
Learn 5 Ways to Celebrate World Refugee Day
Celebrate World Refugee Day With Us!
Catholic Social Services and RAIS mark World Refugee Day with a celebration to honor the journey and resilience of the refugee community and recognize the incredible contributions and the positive impact they're making in Alaska.
When
Friday, June 17 from 4:30 PM – 7:30 PM
This event will feature food, children's activities, and cultural song and dance performances. We will also be recognizing RAIS partners for their outstanding service this year. We hope you will be able to attend and celebrate with us!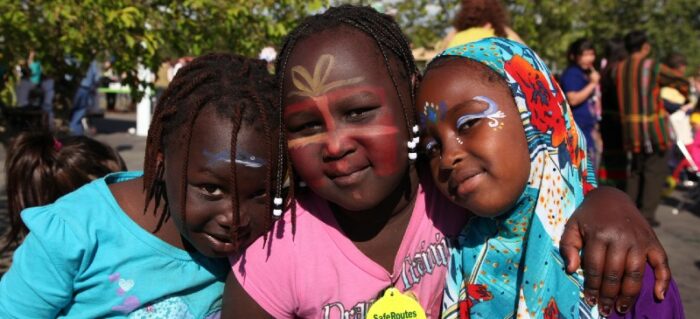 Support the World Refugee Day Event
We're looking for volunteers to help on June 17 and donors to provide simple foods for the event. To see our current volunteer and food donation needs, visit the links below.
If you have any questions, please reach out to Kelly at kmullin@cssalaska.org.
---
Join us for the RAIS Lunch and Learn
To continue the celebration, you're also invited to join RAIS for a Lunch and Learn on June 21st, from 12:00 p.m. – 1:30 p.m. at the Welcome Center!
Over lunch, you'll hear Alaska State Refugee Coordinator Issa Spatrisano speak on a variety of topics:
The crisis of global displacement
An update on refugee resettlement in Alaska and what the next year might look like
New ways for supporters to help and be involved
Answer questions
Lunch will be buffet-style and include a drink. It will be catered by FIG program participants. Tickets are $20 each, and proceeds will go FIG entrepreneurs. There are only 50 tickets available for this small event, so be sure to buy yours ASAP.